I picked up this black '03 Boxster to go along with my Cayman.
It's in very good shape and I had it checked out from stem to stern. Runs very nice, but there is one problem. There is a rope, actually more like a string, that runs from one side of the top to the other up near where the top folds.
I would say it's right behind the driver when the top is up.
The piece on the passenger side broke but the rope is okay. As a result, a small section of the top stays outside the rail when the top is up. Now, someone can stand there while the top is being raised and put a little pressure on it and everything falls into place.
Two different dealers said the only fix is to buy the framework for the top but one said he had read some online fixes but could not remember where he read it.
I will try to add some pictures but has anyone had this happen and knows a fix?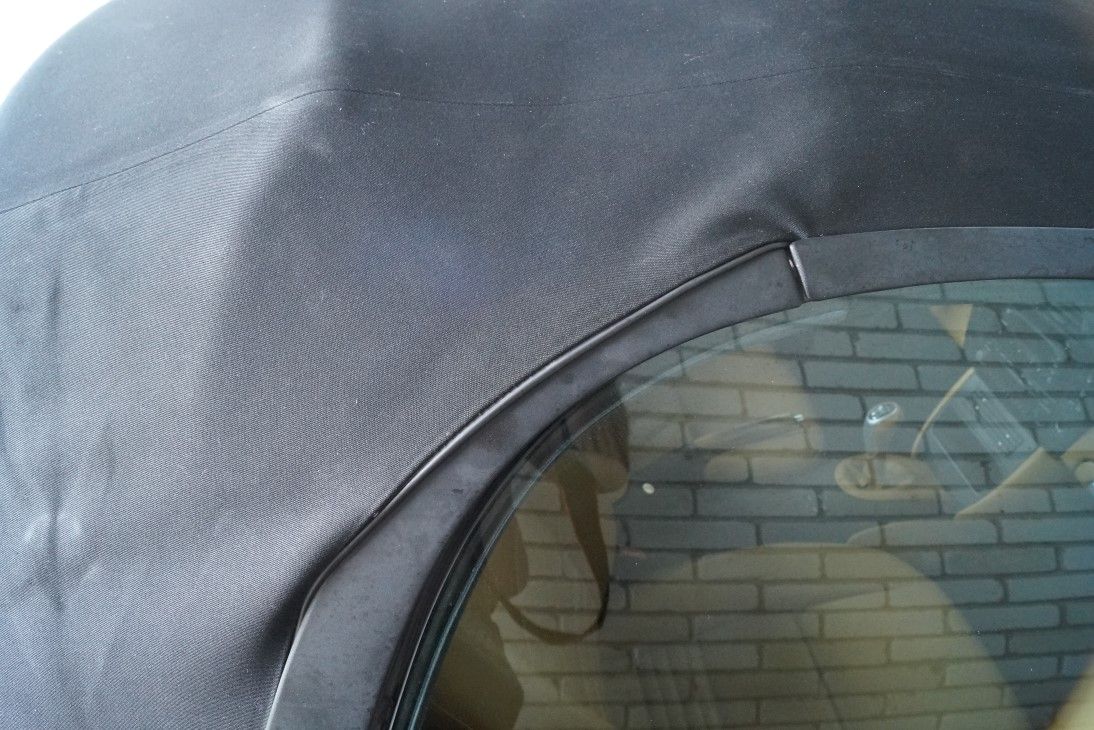 I don't know if these help or not, but if I need a different view, let me know.
I won't be able to check back in until about Tuesday but any help is appreciated.