·
Boxster/Cayman Specialist
... recently came to my rescue.
You may remember how upset I was last week about my B&M short shifter having broken a bushing and how I couldn't get any response from B&M's "lifetime" warranty without my receipt (from 10 years ago, which I no longer have).
Well, Eric (the main Plug Guy) from Bumperplugs.com immediately contacted me through this board and privately and offered to help me.
He told me that he thought he may have had the parts I needed, but after doing research, he found out that those parts he had wouldn't fit my car, so he contacted B&M and had them overnight me the new parts!
I want to publicly thank Eric for helping me out and for being so customer-oriented.
It ought to teach B&M (and every other manufacturer) a lesson.
A distributor, supporting a customer who hadn't even purchased the part from him.
This is what my bushing looked like, after it broke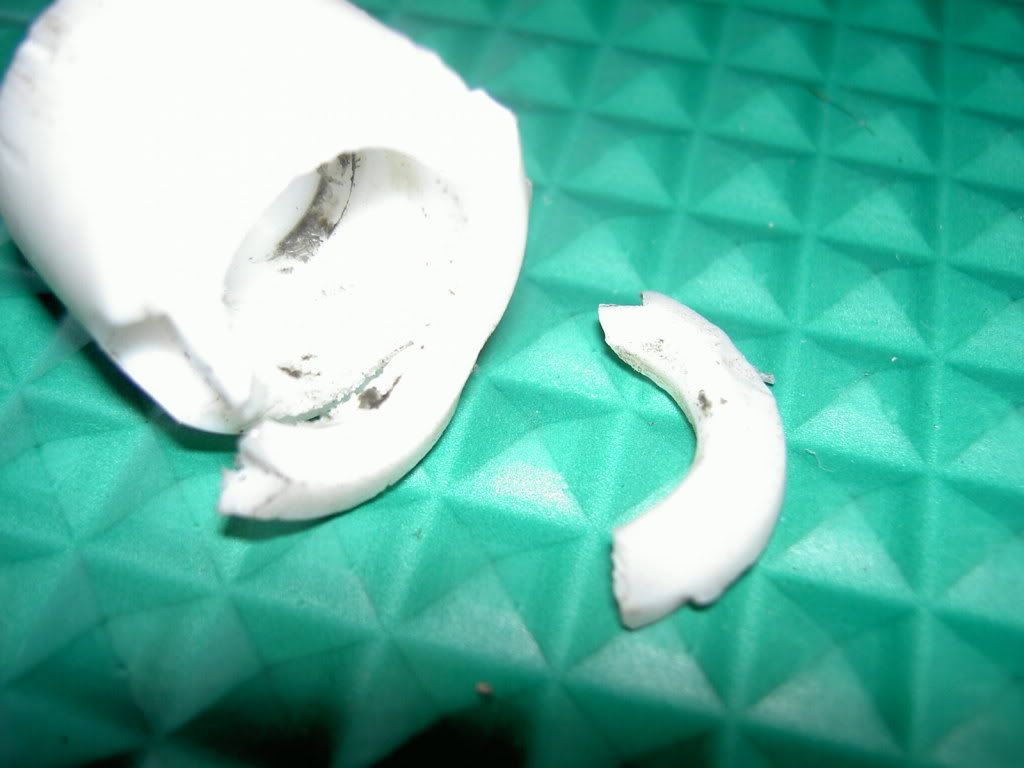 Apparently, I had one of the original all-teflon bushings which were more prone to breaking (it ONLY lasted 100,000 miles).
Here are the new parts that B&M sent
This is the new bushing, next to the old bushing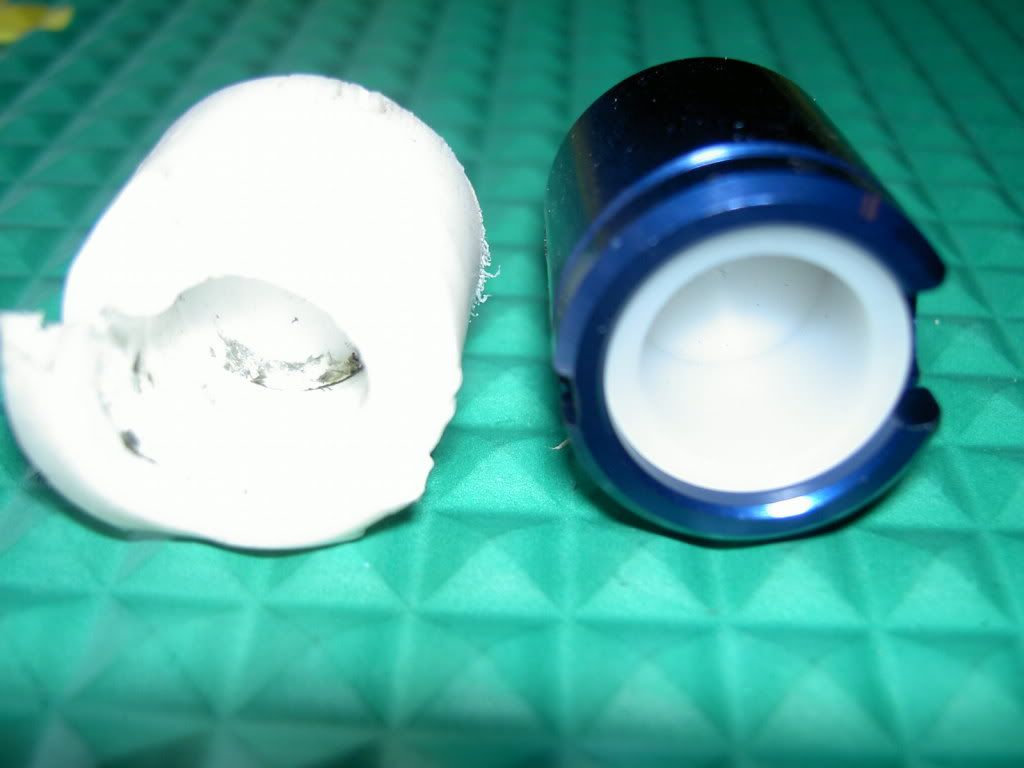 Once I started to assemble the unit, I found that the Porsche teflon slider and the side shifter ball were worn as well.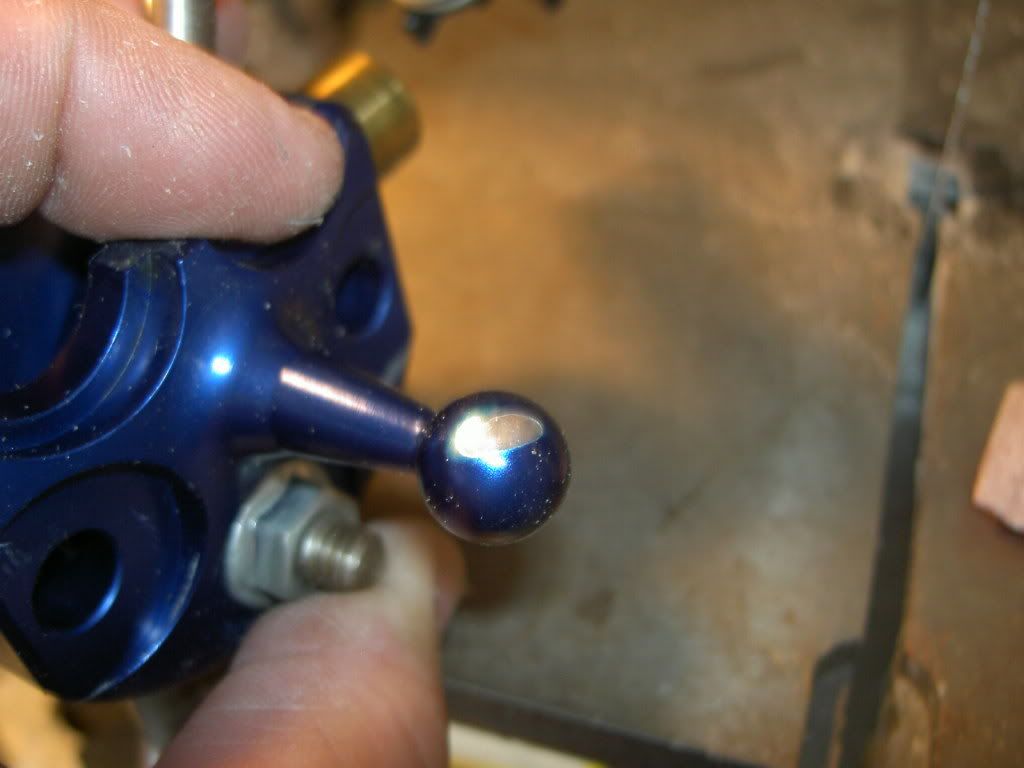 Notice the play of the sliding ball inside the teflon part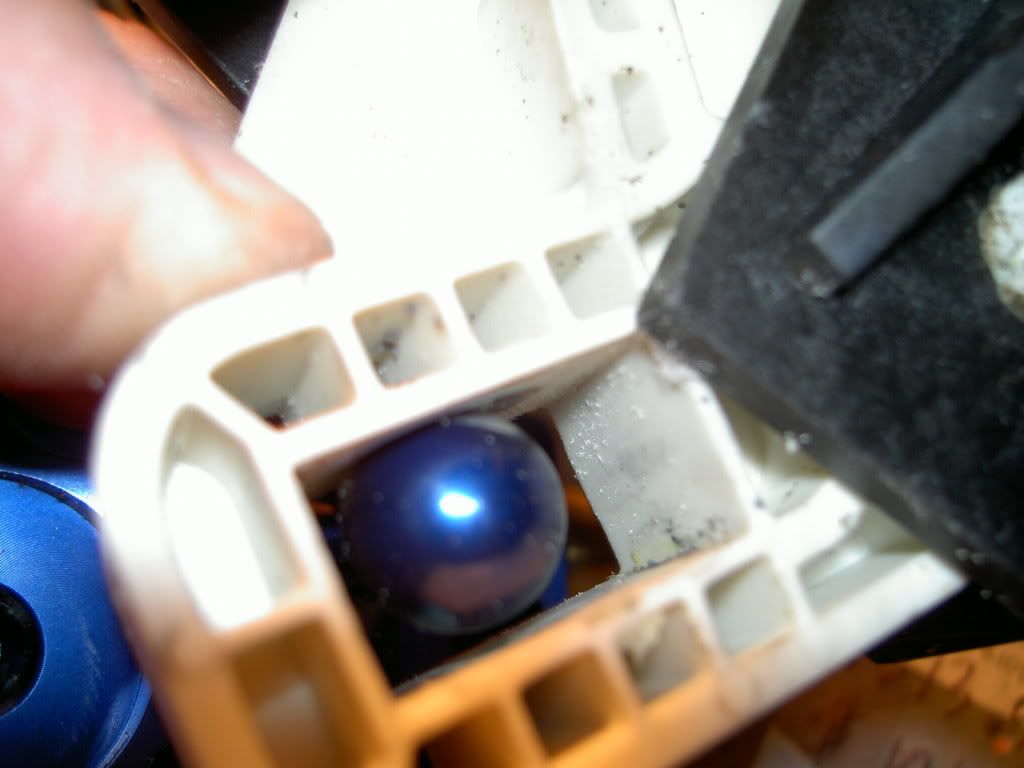 So, since the slider part is a Porsche part and not replaceable I decided to hack it.
By cutting a thin slice of yellow teflon material and sanding it down to the proper thickness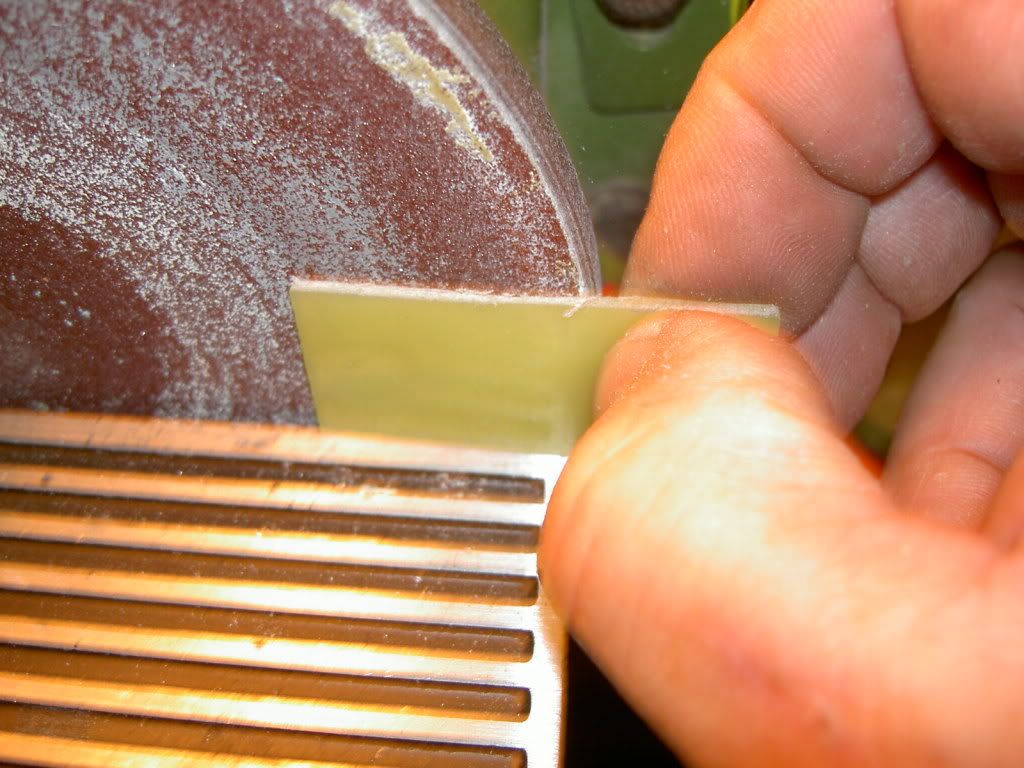 I was then able to slide it into place and take up the slack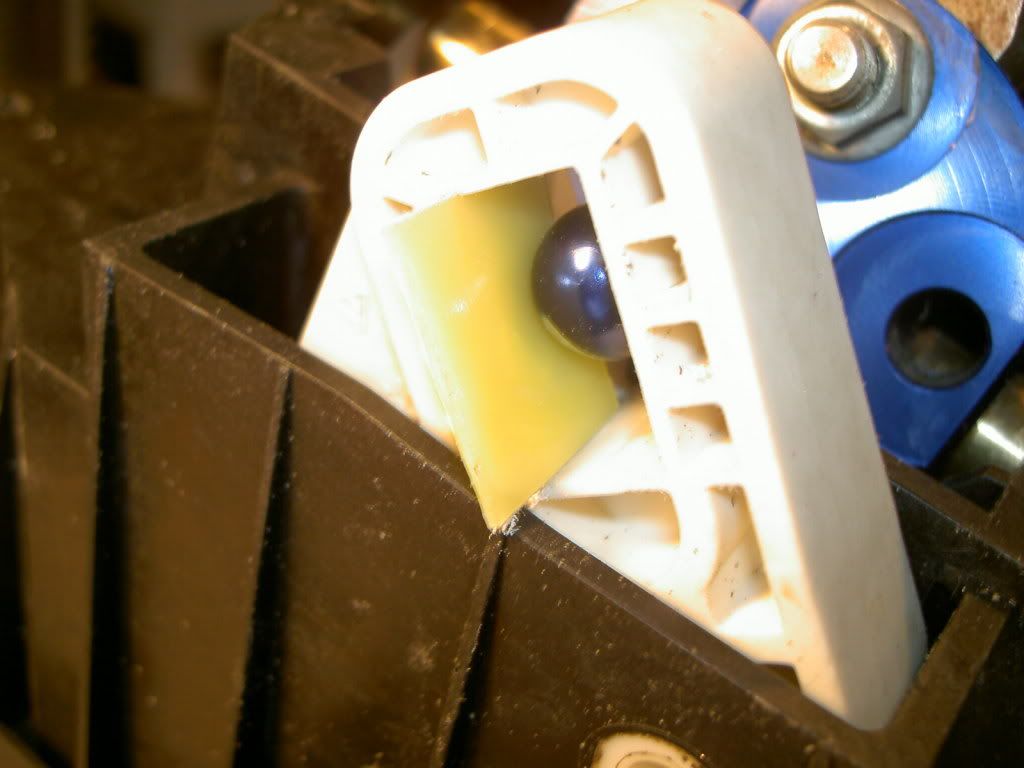 then I just assembled everything back together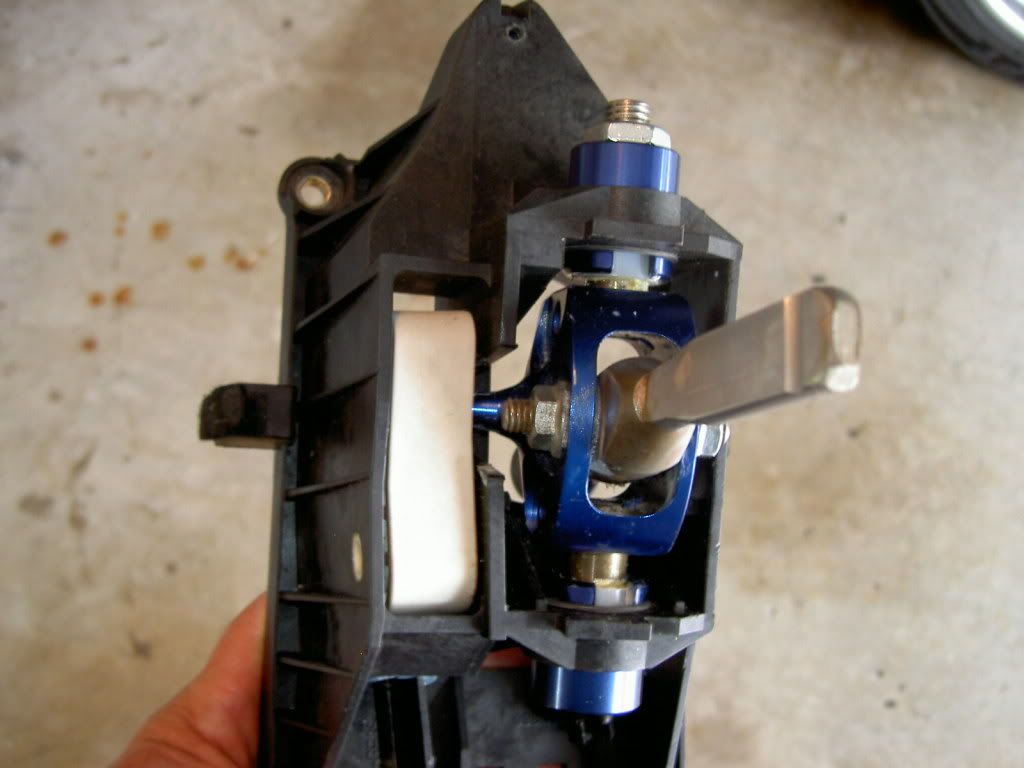 and put it back in its place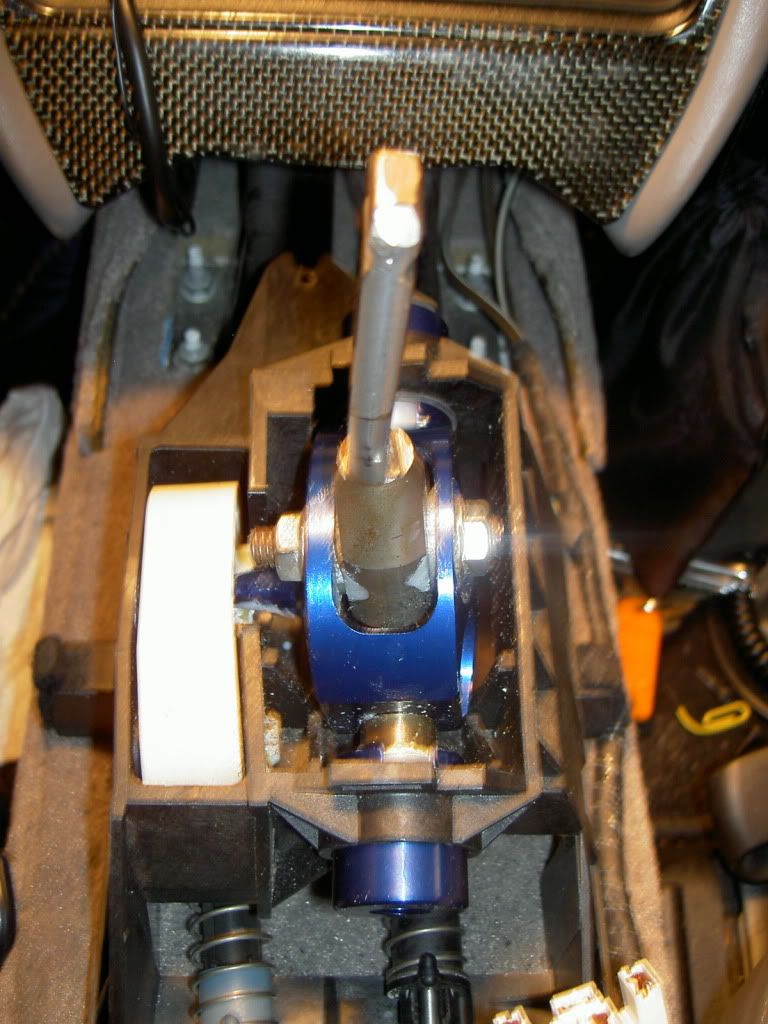 these new bushings even have and adjusting set screw for very precise and no slop shifting
now I can have my old ultra short shifter back
and I really need it for next year to see if I can get a third one of these, next December
Happy Boxstering,
Pedro