CA Designs HID Kit Installed (Photos)
Hey guys, I'm updating this from my garage right now. I'm installing ACG San Diego's HID kit
EXECstudio.com - HID Conversion Kits
The passenger side is done and I just wanted to post some quick shots. I was afraid of throwing codes, so I specifically ordered their error cancellation unit. First impressions: Wow that was easy. I still haven't taped the ballast / all that to the frame yet (shoved everything in and fired it up), but I see no issues at all with the kit aside from that thin line of darkness, which I assume would be shadow from the bulb. I paid ~120 for everything shipped.
Thoughts and comments welcome.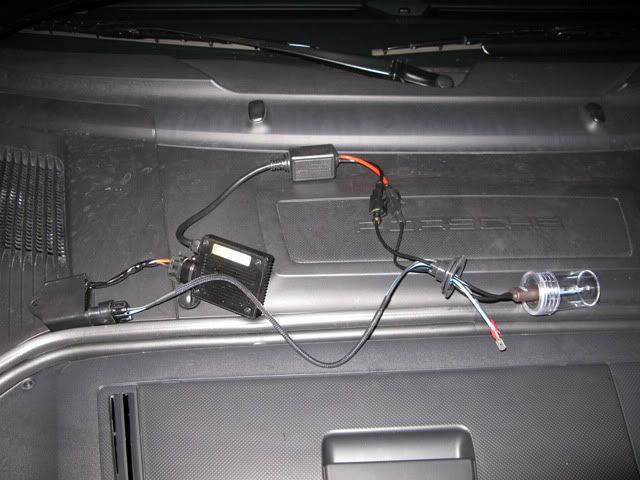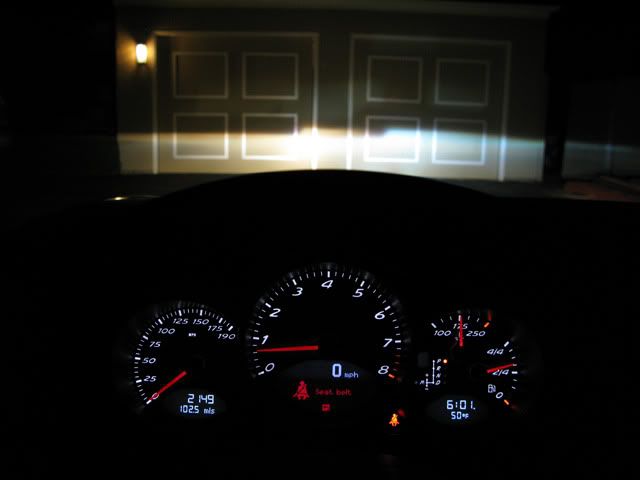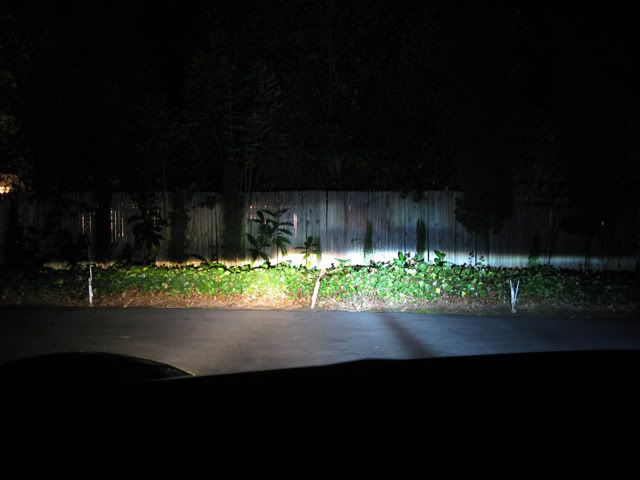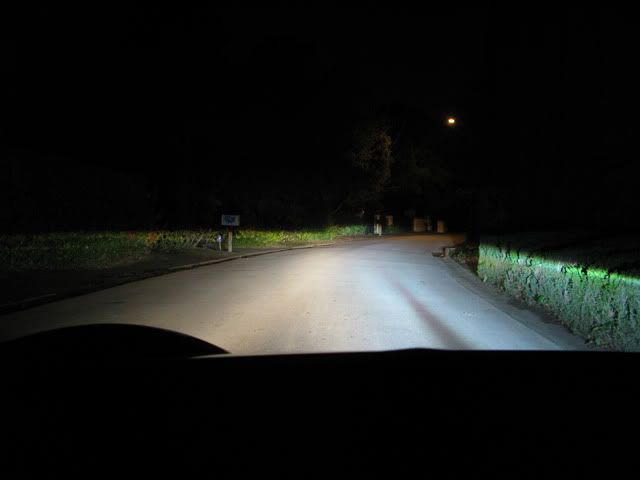 And here's how it looks with both in: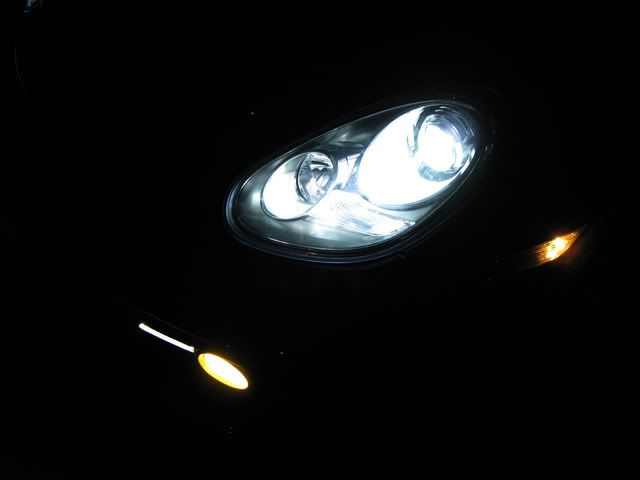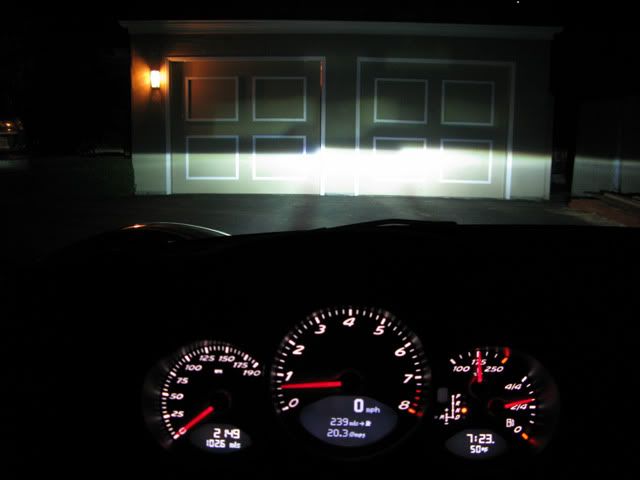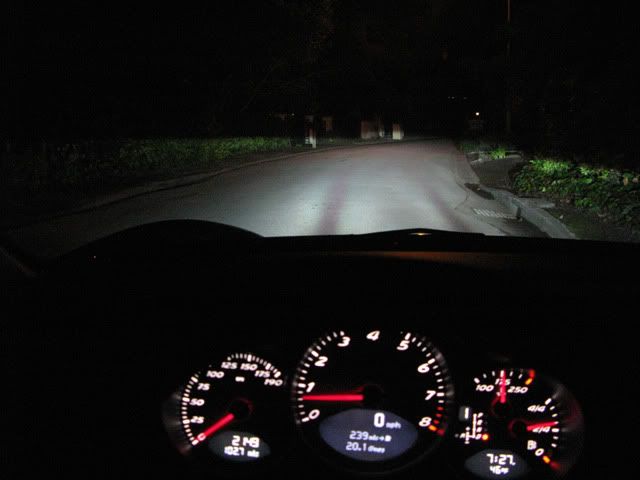 I ate dinner in between sides, but I'd say this is an easy 20-minute swap if you went full steam through. Two out of the eight cover screws would not go in since the wires were sticking out, so I taped them on (so I wouldn't lose them). All of the latches snapped into place, so the screws are not a worry for me.
Update: Got bored and swapped in 3000K