Discussion Starter
•
#1
•
by: MCPorsche987S
Description: I have a full leather interior on a 2007 Cayman S and a little while back I noticed that the leather on the shroud or cover over the instrument cluster started pulling back from the edge and shrinking. I took my steering wheel off to be re-covered, so I figured this was a good project to tackle at the time. I didnt find anything online with others having this issue, but maybe there are some so here's a DIY:
Tools:
Torx T10
Torx T20
3M Super Weather Strip Adhesive
Small Clamps - Harbor Freight
Pliers
Scrap of textured vinyl
small pieces of tape
Patience
Total Project cost: $25 for clamps and adhesive
Start by lowering the steering wheel all the way
After that, you need to pull out the lower trim piece that sits below the instrument cluster
You need to pull hard...
You need to pull really hard...
OK, can't do it by hand? Go get a towel to wrap and use pliers... thats what worked for me... Nothing broke either.
There are two T20 torx screws beneath the instrument cluser - remove them.
Pull the cluster out. There are some clips in the back so this is a little tough at first too. I put my thumbs between the center and side gauges and fingers underneath to pull.
Disconnect the wiring harness. There's a little black clip on the back of the blue plug that needs to be pushed in and released to disconnect.
Next, you can see (7) T20 torx screws that hold the cluster cover on. 5 on the back, one on each side. It comes right off after that.
Flip the entire piece over, and you'll see (4) T10 torx screws, remove them.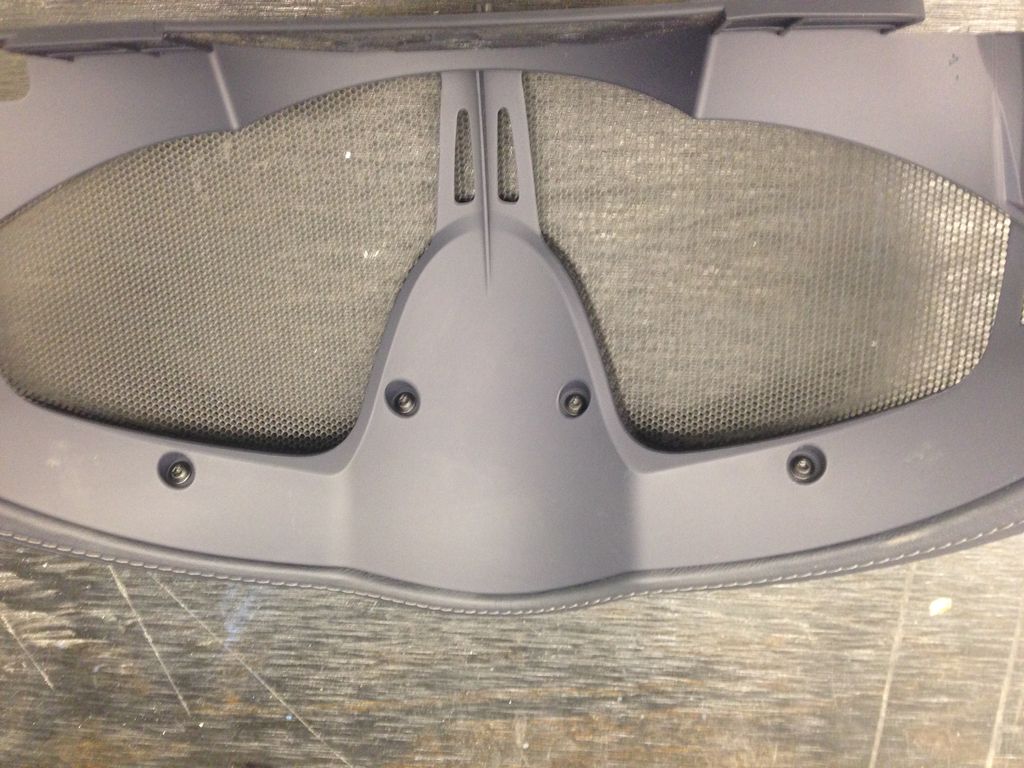 Pull out the leather piece from the plastic/metal mesh. There might be some old glue to break loose, mine wasn't too bad though. Pull it straight back, not up.
OK, removal complete, now to re-stretch the leather (hardest part). I tried leather conditioner (a lot), not going to help stretch. I tried steam on the outside, no help. What ended up working the best for me, was the put water on the underside raw part of the leather and work it in, and kept doing that to get the leather to absorb the water and loosen up. Progress! After that I pulled and stretched, and then hit it with the hair dryer a little bit, the heat helps also. The original edge probably shrunk 1/2-5/8". I got back maybe a little more than half that, enough to cover the edge to the bottom again.
I then used a bunch of harbor freight mini clamps to hold leather back close to position that I stretched it covering the edge and clamped to let dry without shrinking back again.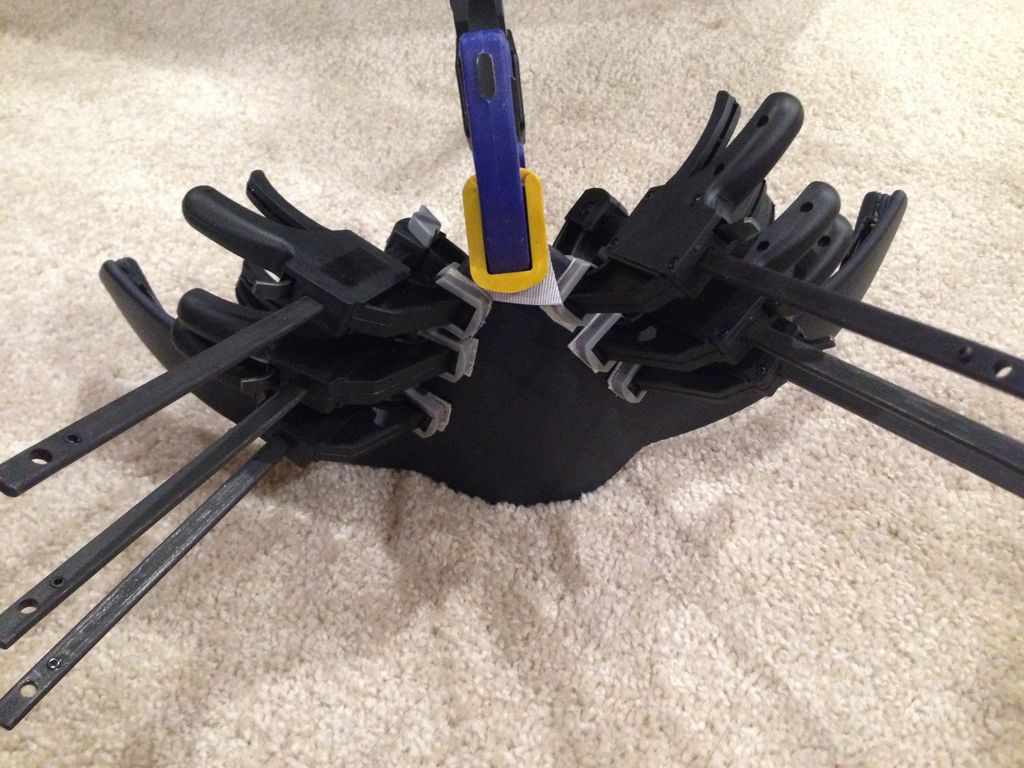 Since the clamps are really smooth, I taped some small pieces of textured vinyl to the pad that touched the leather, so if it left a mark it wouldn't stand out as much and might have some grain like the original finish.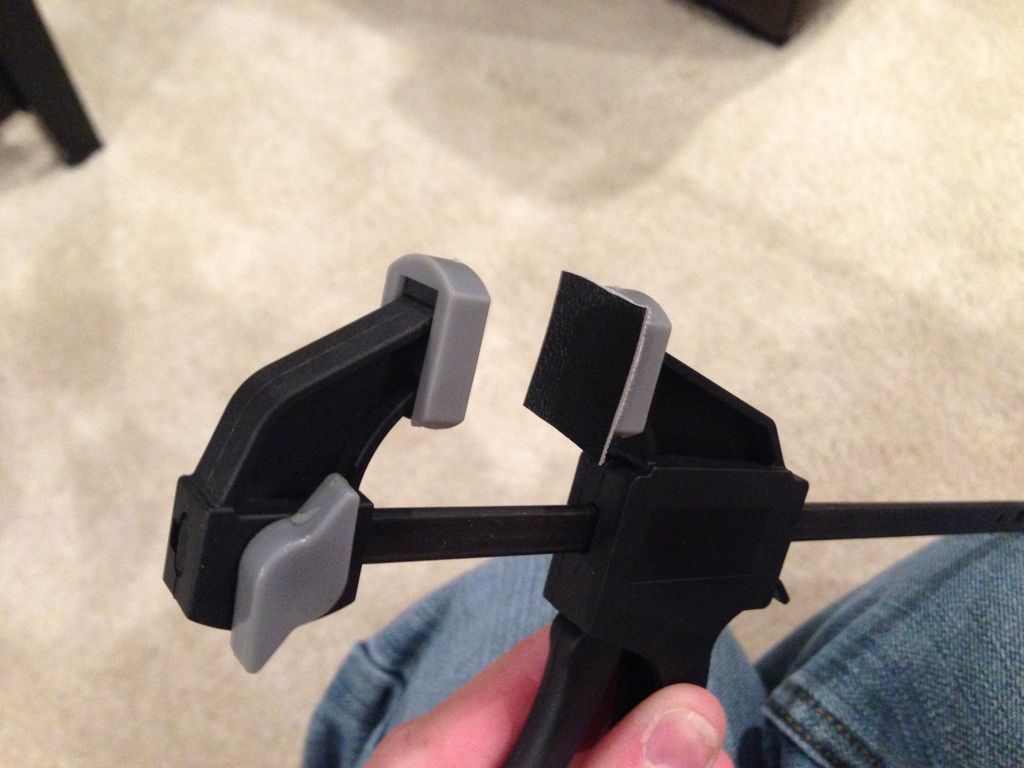 It was dry by the next morning, in the general shape over the edge I wanted. The leather looked no different after it dried from being wet. Some small clamp marks from the pressure still, but not too bad.
Time to glue! I used 3M Super Weather Strip adhesive to glue it back down. It's very sticky and dried pretty quick. Using this stuff is a task in itself without making a complete mess.
I worked from both sides and edges to the top.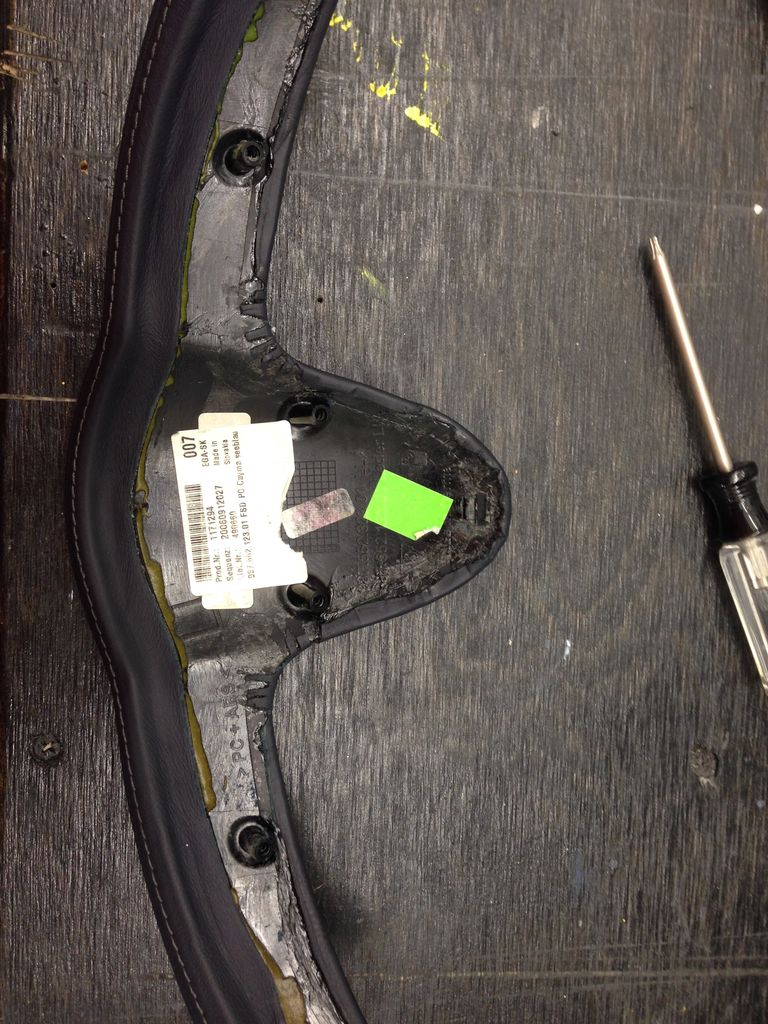 After everything is set, installation is the oppostive of the removal! All fixed.
On an 1-10 rating scale on how hard to do, I would maybe give it a 6-7? Re-stretching leather and gluing wasn't the easiest thing to do... But it beats buying the new part for $750!! I do hope I don't have to do this again though.
More...