Discussion Starter
·
#1
·
by: eddy123
Description: This door panel removal I did to access the speaker area to remove and to replace them.EdFollow these steps.1)
Remove the silver door pull.
This by removing the small torx screw nr 20.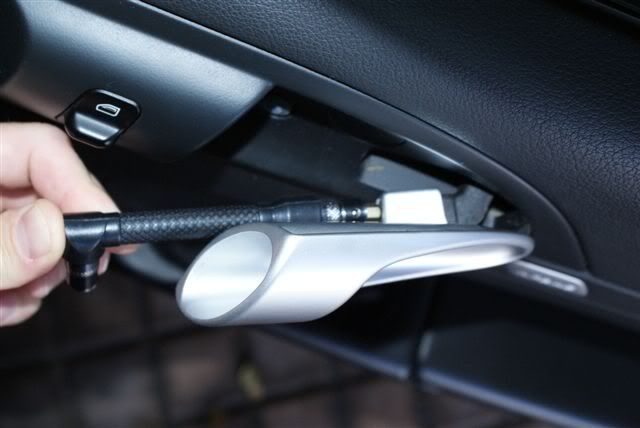 2)
Remove the circular cover protecting the torx bolt.
I just pushed it down with my thumbs and it will flip open. Use torx nr 30 to remove the screw.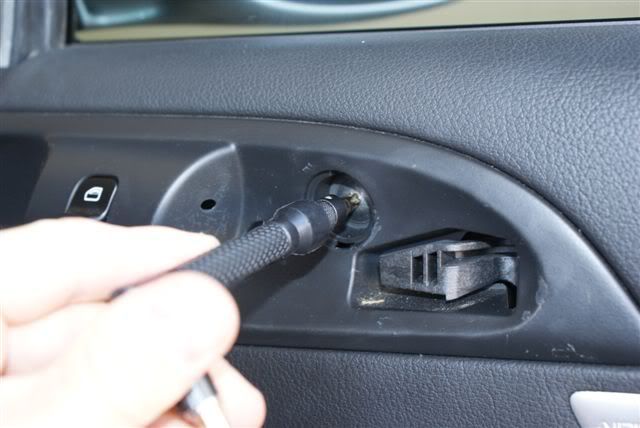 3)
Remove the small plastic cover at the upper right edge of the door.
Just pull it straight off. Remove the exposed torx bolt.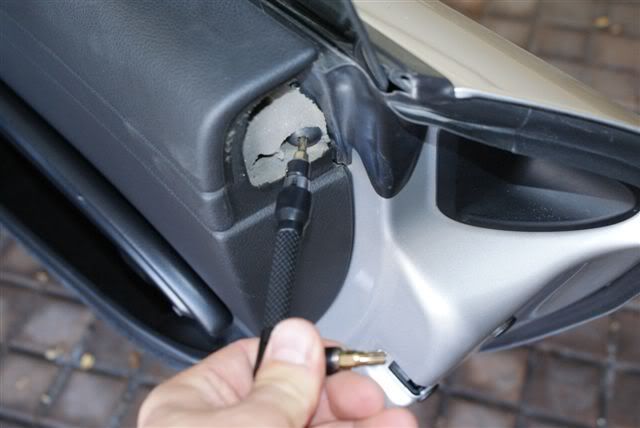 4).
Remove the triangle piece on the inside of the side mirror.
Gently pry the bottom edge towards you. If you use too much force, you will break the catch at the top of the triangle and that is exactly what happened to me. When the bottom edge is loose, slide the piece upwards gently. Remove the exposed Torx bolt.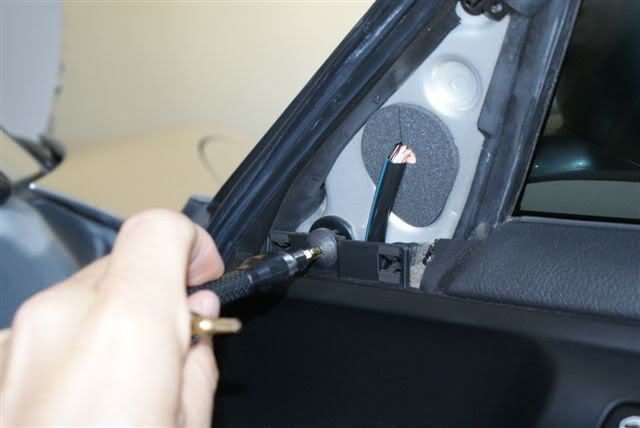 5)
Remove the outer door pull.
You pretty much just pry a little at the edge and pull. Remove the TWO Torx bolts now exposed.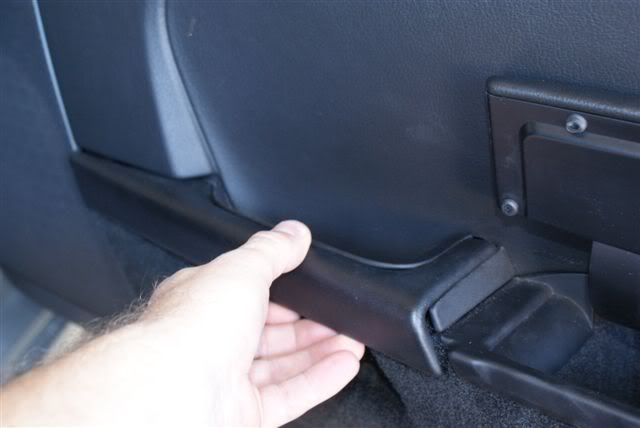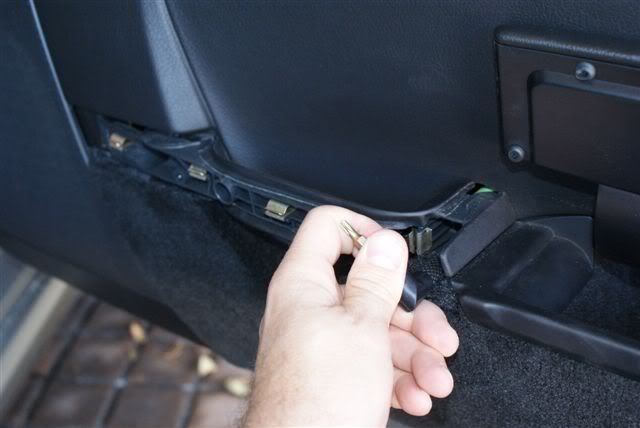 6)
Removing the door panel.
Now the hardest part! This really made me sweat and I cut myself several times in the fingers due to the sharp door panel edges. Removing the door panel is hard because of the 9 door anchors. I started with the anchors near the speakers. Once you have created some space I followed one by one the location of the anchors and use a big wrench and screw driver to open these "bloody" anchors. Be careful that you don't damage the paintwork. I wrapped the wrench into a cotton towel. If you are able to get the special door panel remover tool, buy it!After you have opened them all, slowly remove the panel. Be aware that there is still one wiring harnesses to disconnect. I used this picture from another document; I found related to the door panel removal which made it easier for me to locate the anchors.
7)
Remove the door connector.
There is a yellow latch which you have to pull down.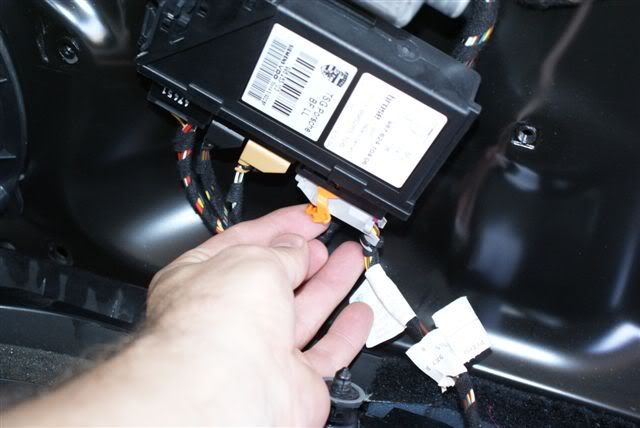 8)
Removing actuating cable for door lock.
Unlock fastening clip of actuating cable for door lock 1 by pressing the locking hook A and disengage from the guide slot B.Swivel pin 2 of actuating cable to the right by 90C and disengage.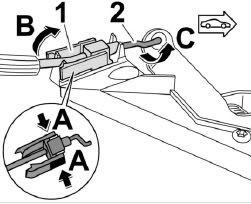 Installing is the reverse but be sure and check for broken/missing plastic clips around the door panel.If you don't need to completely remove the door panel than leave this and position the panel against the door as per picture.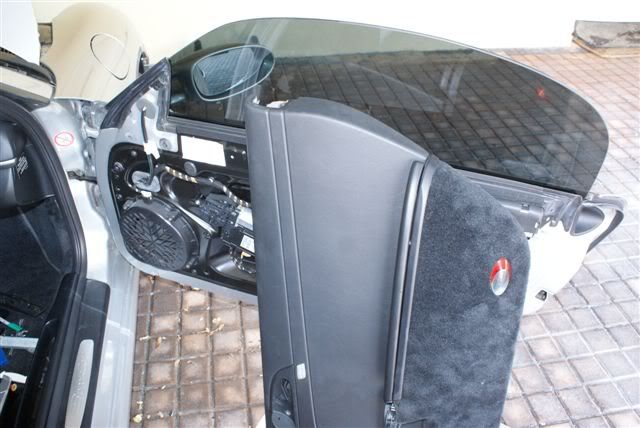 8)
These are the door panel anchors.
Make sure that they look like the one on the left before you try to reattach the door. You should be able to pull them back into this position after you remove the panel. If they look like the one on the right, and you can't return them to their original position, you will not be able to use them. You might want to pick up a few extras ahead of time.
955.555.243.00 Good Luck!
More...