·
Starts in Great Britain, Stops All Over The World
Discussion Starter
·
#1
·
New titanium shims are a must-have for high-performance braking
Coming soon for most popular fitments, these new perforated titanium heat insulation shims have been shown in laboratory tests to reduce heat transfer through the pads to the caliper by around 90°F.
Tests were conducted, with results shown in the below chart, to compare the heat transferred with plain shims or perforated shims and EBC race materials were used. However, the physics remains sound and any semi-metallic pad should benefit from shim heat insulation.
Most caliper seals are damaged at temperatures over 130°C/270°F, which means anything to reduce heat getting to them is good news.
Laser-cut from titanium sheet and perforated to reduce conductive heat transfer, the EBC titanium shims come in sets of two or four depending on caliper type and are for popular front fitments only.
Shims are applied to your pad set and can be re-used at pad change unless damaged.
You can read more at the below link.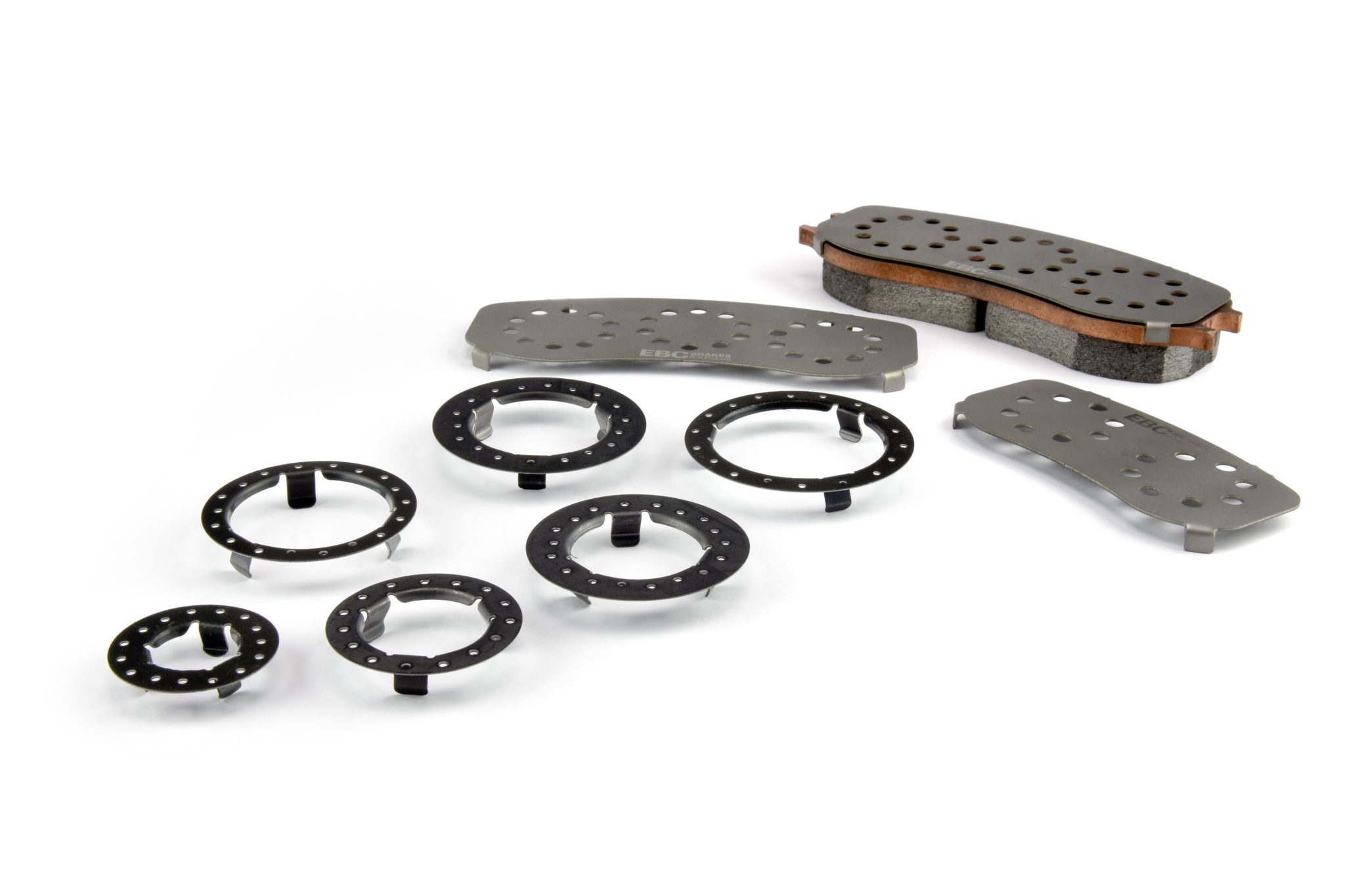 New titanium shims are a must-have for high-performance braking

ebcbrakes.com