Here are TWO full sets (that is, 4 fronts and 4 rears) of 18" wheels, Moda brand, model MD1s. Fronts are 18x8.5" with 54mm offset; rears are 18x10s with 42mm offset. They mount with original Porsche wheel screws. The wheels have 5-spoke black centers and polished-stainless-steel outer edges. Slightly wider than stock 18" wheels, these would be excellent for track use with wider-than-original tires or for street use for someone who doesn't drive as close to curbs as I have a bad habit of doing.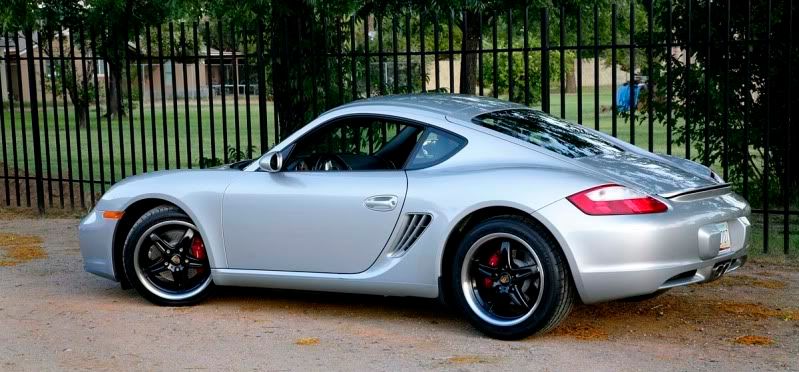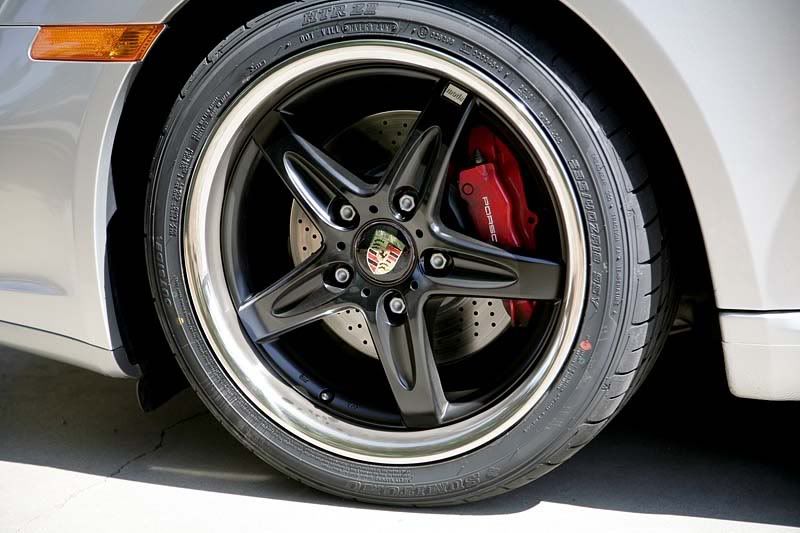 All 8 wheels came with polished-stainless-steel outer trim rings, permanently attached. I decided at some point that I'd like them less shiny, so I buffed 4 of them with fine steelwool. Subsequently I waffled on that and mounted 2 tires on new, shiny wheels and put them on 1 side of the car so that I could see either shiny- or dulled-stainless rings depending on which side of the car I was approaching. So 4 wheels are shiny and 4 wheels are dulled, and the Sumitomo tires are mounted on 2 shiny and 2 dulled wheels.
The Porsche-emblem centercaps are my own creation; they're simply semiflexible-plastic emblems glued to the Moda centercaps. As you can see in the pics, they don't look great when viewed from a few feet, but they sure are great '15-footers'. There are only 4 of them and 4 original Moda caps.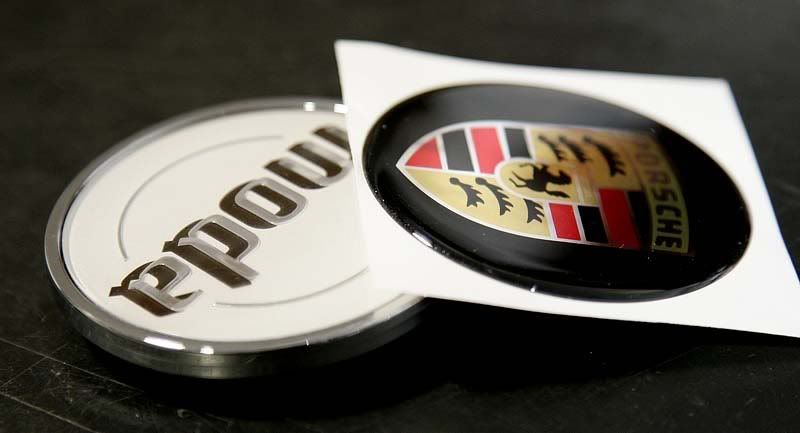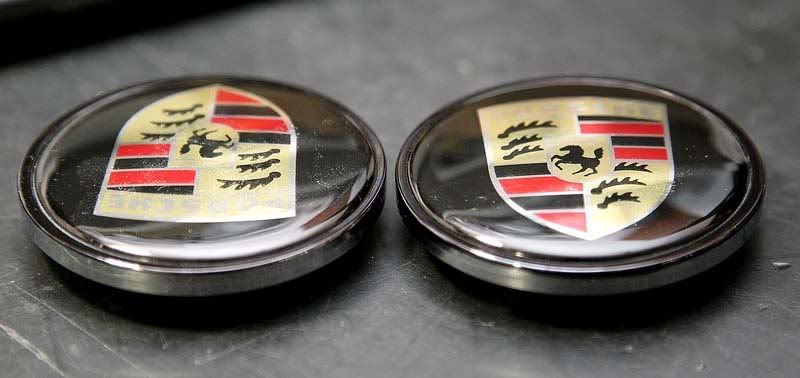 I've scraped 2 of the dulled wheels on curbs, neither seriously. One scrape is long and very shallow, the other is deeper but shorter.
The still-polished wheels are about perfect.
Prices are $100 each or $375 per set of 4 or $725 for all 8. Will consider splitting sets depending on your offer. All prices are plus shipping. I have 4 original wheel cartons; all will be packed carefully. Two pairs currently have tires mounted on them; see my ad for tires. I take PayPal (with no additional fee) and other payment methods too. I'm in Phoenix; zip 85021. Call me on 602/550-6135 (9AM - 11PM PDT, 7 days) if you want to talk about any of it. E-mail me directly at jeffreybehr(at)cox(dot)net instead of using this forum or a PM, both of which take longer for me to respond.