Come Join Fabspeed and Evolution Motorsports for an exclusive track day at New Jersey Motorsports Park. This event will be held at Lightning Track, on the same weekend the Rolex Grand-Am Series will be racing at Thunderbolt.
This will be part of the Evolution Motorsports 3TZ Summer 2010 Tour as they travel from their headquarters in Tempe, AZ all the way through Florida, and finally stop in the Northeast at Fabspeed Motorsports. Fabspeed has coordinated with NJMP to have an exclusive, private track day for enthusiasts willing to push their exotic vehicles to the limit with some incredible machines. Not only will Fabspeed be present with our recently featured, Porsche 930 Slantnose, but we will also field our Lamborghini Gallardo and Porsche 993 3.8L RS. Evolution Motorsports will have their 1200HP 4.0 Liter Porsche 997.1 Turbo, Porsche 997.2 Turbo EVT650, and their Gumpert Apollo which will be attacking the fastest lap time set at Lightning. But this isn't just a track day for the tuners to showcase their latest, greatest monsters in the stable; this is a track day for every enthusiast to come join Fabspeed and Evolution and enjoy tracking your own vehicle, regardless if it's your first time or you're an addicted track junkie. With full safety personnel including flaggers and driver-instructors on hand to assist during this event. Evolution Motorsports will have their Hauler on-site with the EVOMSit Tuning Station ready to flash cars. Fabspeed/EVO will be offering the following services for those interested.
*LIVE EVOMSit Tuning on-track
*Special pricing for on-track tuning
*Pre-Post Tune HOT LAPS
Spots are filling up quickly....so if you would like to sign up please contact me directly
[email protected]
so I can email you over Authorization forms.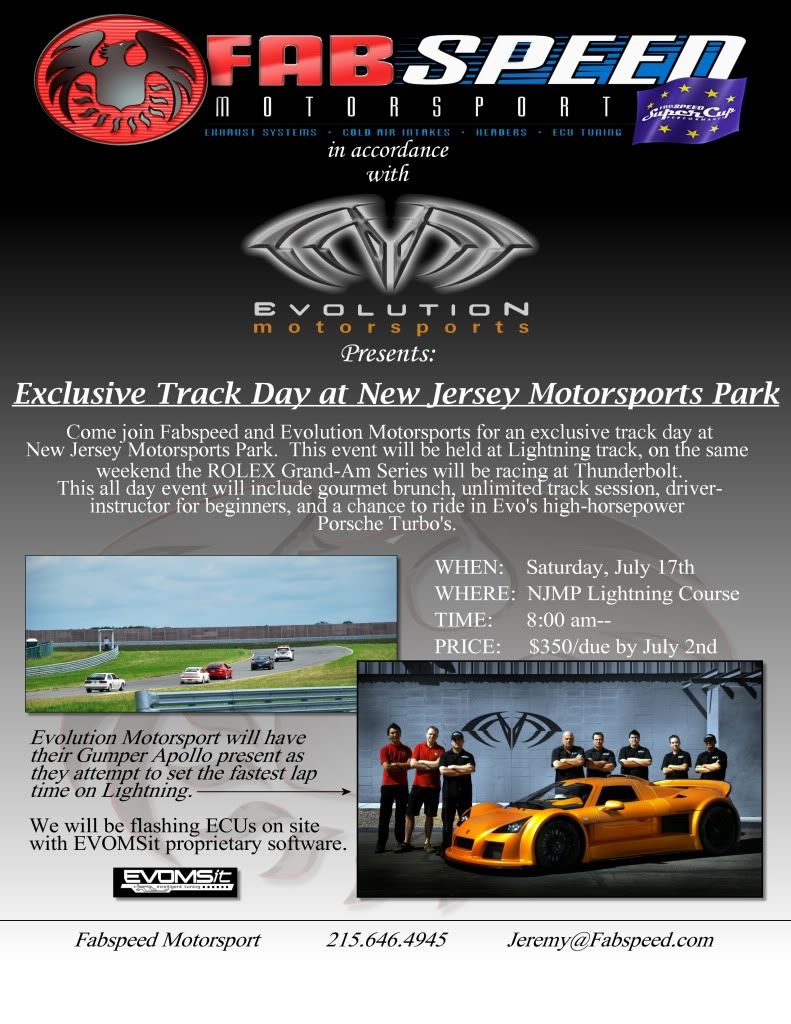 Pictures from last years event: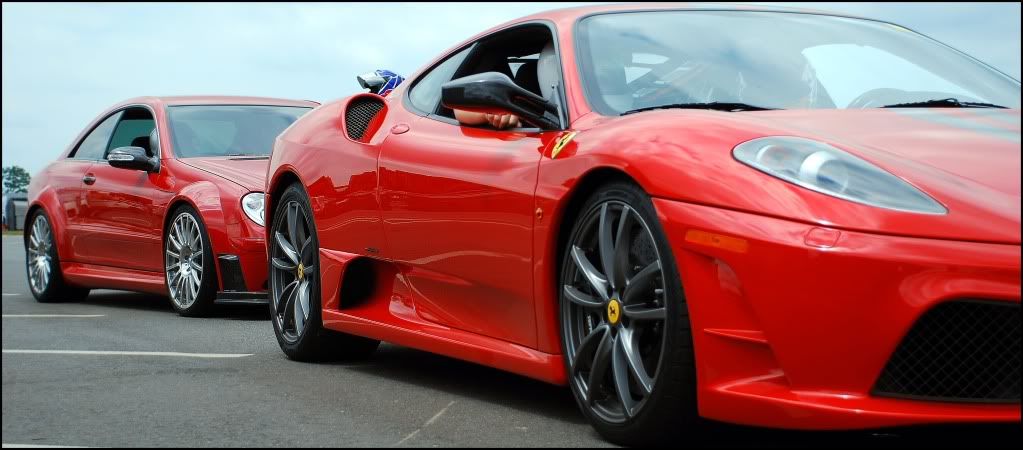 Fabspeed Track Day Video @ Lightning
http://www.youtube.com/watch?v=uFmRv01pzJA