HELP! Where Does this vacuum line plug into???? And can I still drive?
As I was doing the IPD competition plenum install. I was removing the small vacuum line that connects to the vacuum motor and instead of the head coming out of the vacuum motor, I managed to remove the other end that connects somewhere in the abyss of our engine!!!!
See step 9 in this article
http://sb4.shread.net/cayman/IPD Cayman Plenum installation instructions.pdf
It is the same line that this person in the picture below the step is holding except my other end came loose and the one end is still connected to the vacuum motor.
Here is me holding the line that came loose from its orgin.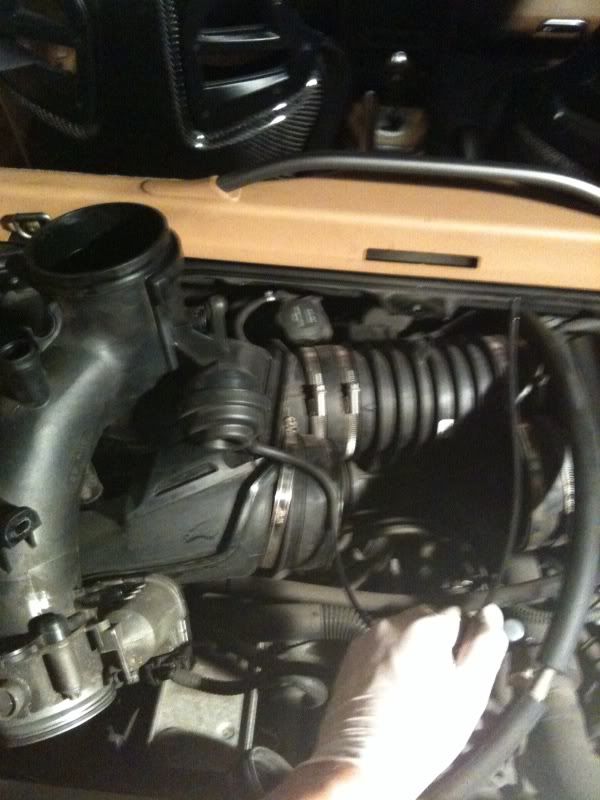 Am I totally screwed? Is the car not able to be driven now?
I know the new IPD comp. plenum doesn't even use this vacuum line anymore. but it says that I still need to plug it up, but now I obviously can't! Please help!
Update:
Everything else on the install went well.