Discussion Starter
·
#1
·
Hey all,
I've been on the fence with if I'd want to keep my CS or sell it and upgrade to a 981 at some point or something else all together. I've had the car for 3.5 years now, and I'm having a hard time trying to determine what it'd be worth if I do decide to sell it. I know what KBB says, but I never see that as accurate on low production cars.
Here's are the details of my car:
2007 CS 6 speed manual
-Cobalt blue metallic (this is the part making it difficult - very hard to find Cobalt Cayman S' w/ 6mt)
-approx 72,000 miles
-PCM 2.1
-19" Lobster claws w/ new tires (about 1-2000 miles on the tires)
-Red gauges
-Red belts
-Sport steering wheel
-Borla Exhaust (have stock exhast as well)
-All maintenance is up to date
[edit] - to add - the waterpump, t-stat, and serp belt were also just changed
Overall, the car is in excellent shape. It has a few stone chips, as I do drive the car (not in salt/winter), but i'd rate it at a 9.5/10. other than the exhaust, smoked bumper markers, & a K&N, it's stock.
Here are some pics of the car: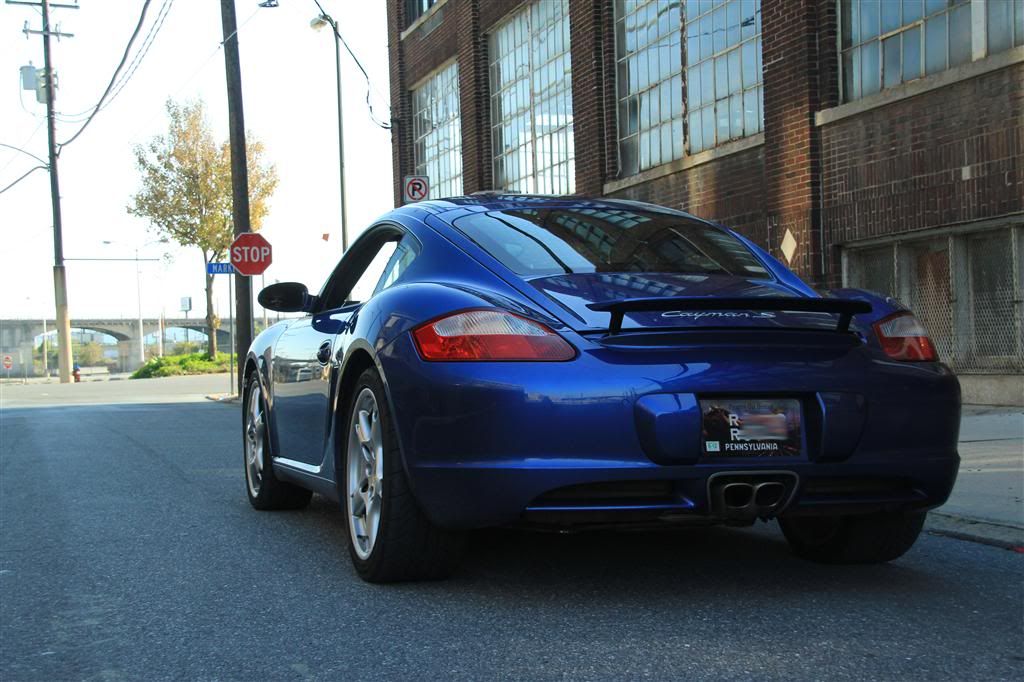 Thanks!
Pete