Vorsteiner V-101 Forged 1-Piece Monoblock Wheels​
About Vorsteiner
Vorsteiner's brand and root foundation is built upon building nothing but the absolute highest quality parts for the most discerning clientele. Our relentless pursuit of advancement and perfection can be clearly seen through our parts and our staff. Our brand is the embodiment of Vorteiner and its cars, reflecting the aesthetic beauty of technically advanced solutions and the very soul that comes from hands that create purely sensational parts.
Vorsteiner's vision is quite simple. The company vision is to create the most advanced, innovative quality parts that each and every customer can be proud of.

Each and every part must be tested and pass our highly detailed quality control before leaving the Vorsteiner factory. Our customers expect nothing less than the best parts from Vorsteiner. We naturally expect nothing less from our own customers.
Available in:
19x8.5 | 19x11 | 19x12| 20x8.5 | 20x11 | 20x12​
Please PM or shoot me an email to get a quote with exclusive forum discounts.
Pre-Production Render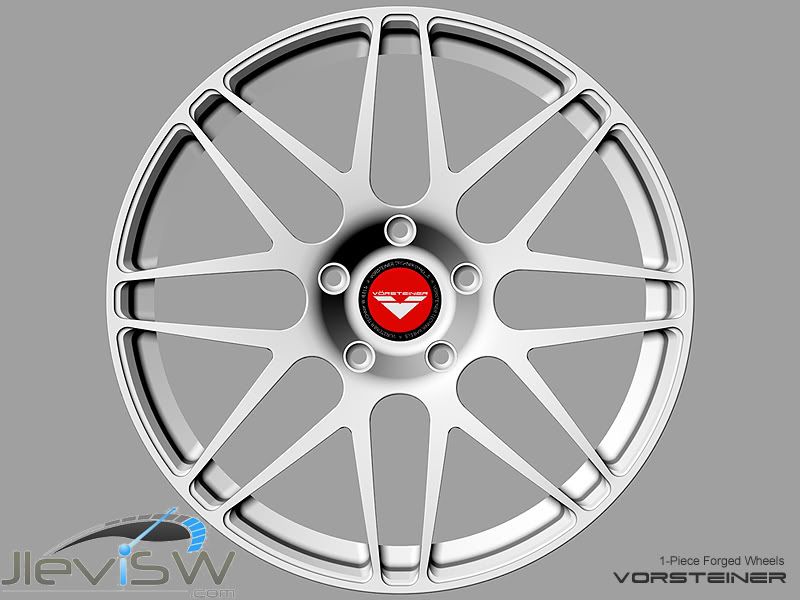 A glimpse of Vorsteiner's 1-Piece Forged Wheel Manufacturing Process
Picture of wheel in brushed aluminum finish
Pictures of wheel mounted on a 997 VRT in Satin Graphite Finish
Specs:
* 20x8.5 | 20x12
* Michelin Pilot Sport PS2 245/30/20 & 325/25/20
* Satin Graphite Metallic Powdercoat Finish