I recently installed the Agency Power exhaust about two weeks ago and thought I'd share my opinions here. For other AP exhaust owners as well, feel free to share your opinions too and we can have a nice thread on the AP experience.
All in all my AP exhaust install went pretty well.

To those who are going to install:
1. Buy the proper tools to loosen the triangular flange bolts on the catalytic converters. I ended up breaking 2 of these and it was a ROYAL PAIN having to replace them via grinding them out!!!
Note: If you do end up breaking the bolts, view this thread:
http://www.planet-9.com/cayman-boxster-modifications/26528-need-help-broken-header-stud.html
I ended up removing the header (for better access) and using a dremel and a metal cutting attachment to cut out the welded bolt in place. It is tack welded in 3 spots and I thought by simply cutting the small welds, the entire bolt and head would come loose. This was not the case since the bolt seems to have been machine pressed on the flange or welded in place. If you break the bolt you can either drill out the bolt (laborious) and break some drill bits or end up having to cut/grind the entire bolt+head out (laborious). Both are a pain, so be careful!
2. When doing the install, loosen up the muffler hangers so you can wiggle that around when putting the system in. Things will line up and fit much easier.
3. Grab a friend, makes putting the system in as one piece much easier with an extra set of hands for support.
I also opted to purchase a new set of triangular gaskets that go between the cats and the pipe to the muffler since my old ones were 38k miles old and already press sealed.
Exhuast Removal Article can be found here:
Factory Exhaust Removal - Articles
Impressions (so far):
Sound:

Absolutely love it, can't complain at all. I think it sounds really great! The sound reminds me of a GT3 RSR. It's purely Porsche which is an aspect I love the most. It doesn't make Cayman sound like something it's not. It is a fabulous sound and I think perfect.
Inside the cabin you will notice that it's actually only a tiny bit louder than stock at least below 4k RPM and perfectly livable for everyday driving. I do not get a headache at all when driving but do get a smile on my face
And Although it's not a screamer inside the cabin, the thing wails on the outside!
When Agency Power said there was "no drone" I honestly didn't believe them, every aftermarket exhaust has drone I hear. But to my surprise they were right! Trust me and my mechanic when we say that there is absolutely NO DRONE at ANY RPM, under ANY condition.
Power Gains:
(Clarified)
23RWHP and 11 lb/tq increase
I have definitely noticed harder pulling above 4.5k rpm, but it's still no neck-snapper yet it's still closer to what the Cayman should have been out of the factory. I have not performed any dyno's on my own and the power gains are what Vividracing claims from their dyno testing.
Packaging:
I don't know who is working at the FedEx that Vividracing ships these exhuasts from, but shame on them. Box was battered up, small hole and only the top was half taped. However, there was a TON of bubble wrap on the exhaust parts for any needed protection, even if it fell off the truck during delivery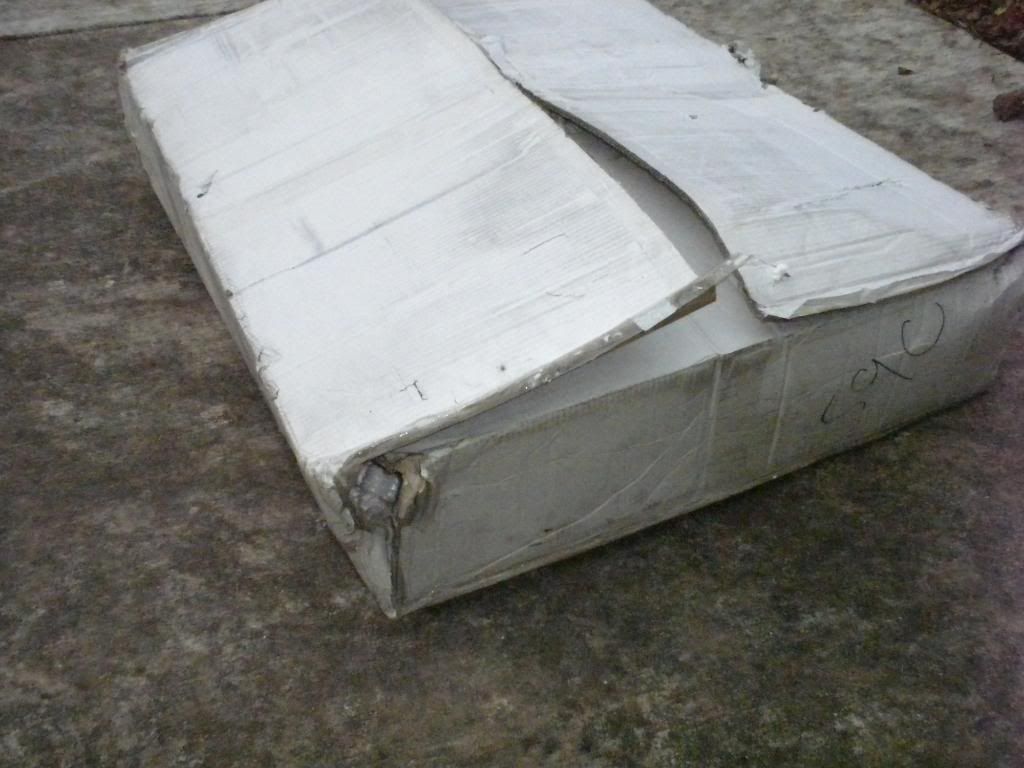 Quality:
Yes there was a microscopic ding on one of the mufflers, not concerned at all though. Imagine what your exhaust is going to look like anyways after 10k mi on the road... This is not to say it looks bad, it looks great as some of you can already see! The stainless steel is beautiful and appears to be solid construction. There was also a concern about the welds that was brought up before, but every weld looks solid to me and I can see no problem with them.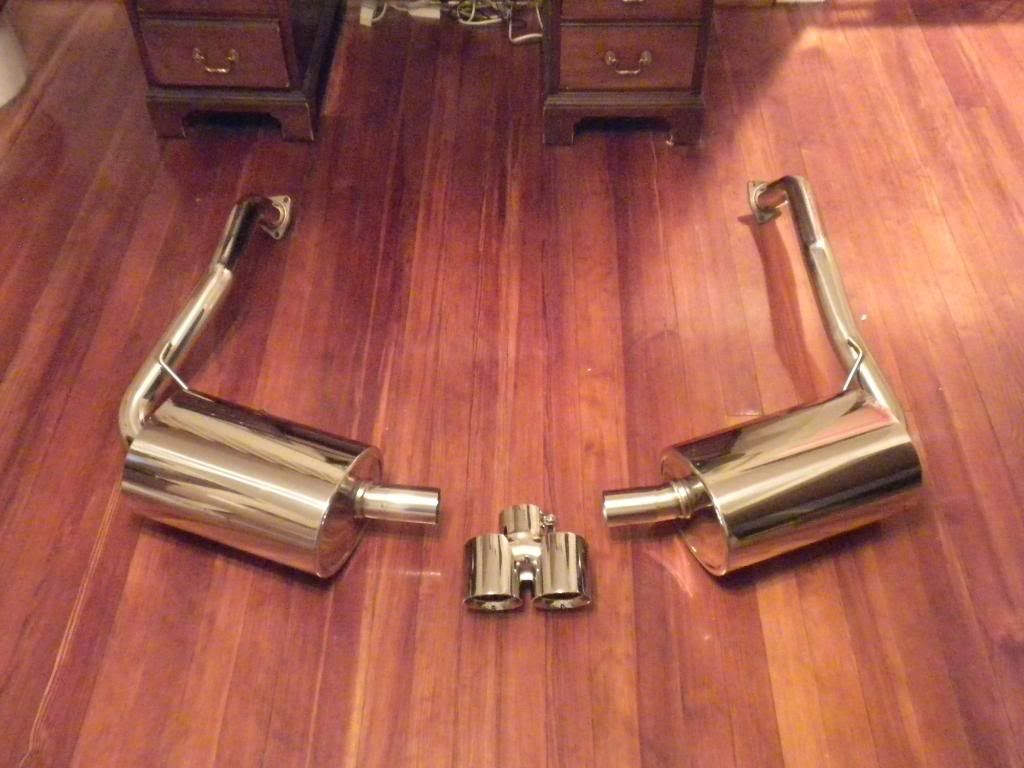 Ding: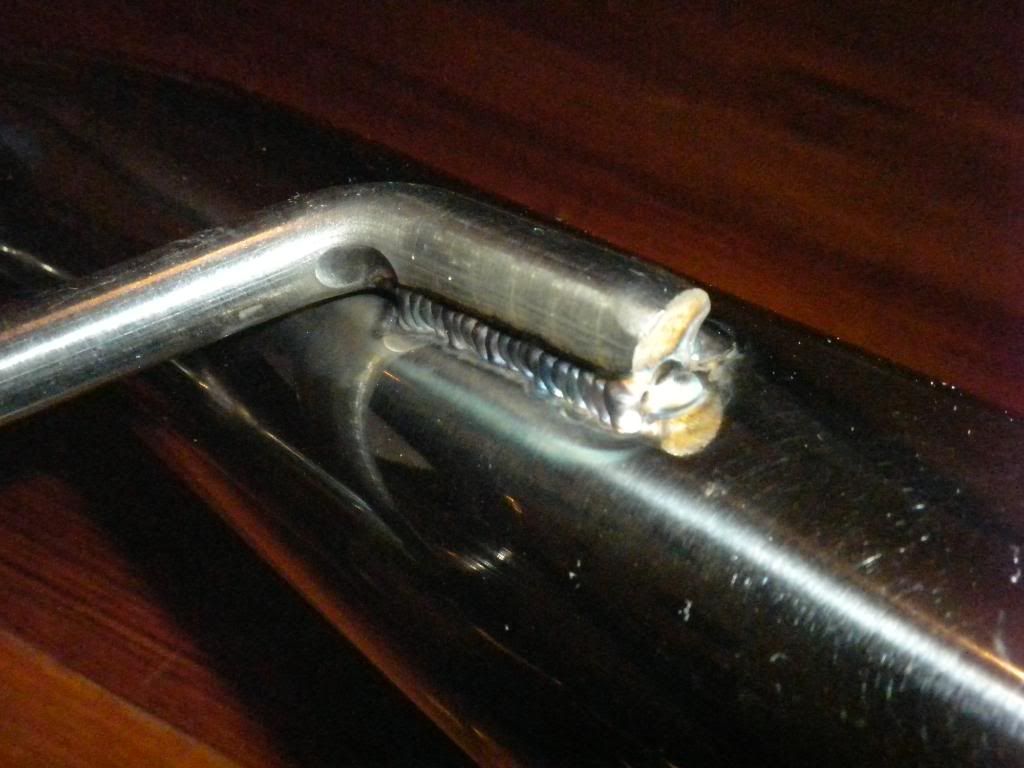 Also I'd like to mention that after a week and a half of driving there appears to be a fibrous filament that has covered the back of my car. I've heard that this is standard with all new exhausts but I thought I should bring it up. I will try and upload a picture of this.
Tips (optional):
I was a little skeptical on how the tips would look on the car, but I think they are growing on me and I do in fact like them. I also want to mention that on the edge of the left port on the tips is starting to get a little blue. I will also get a picture of this.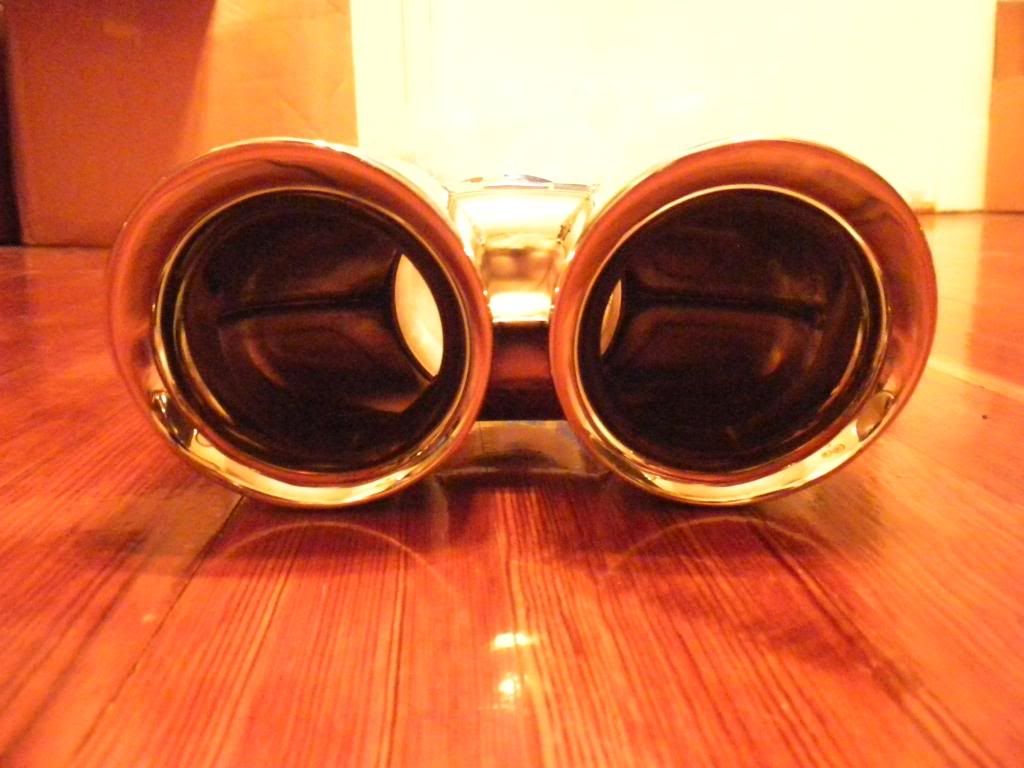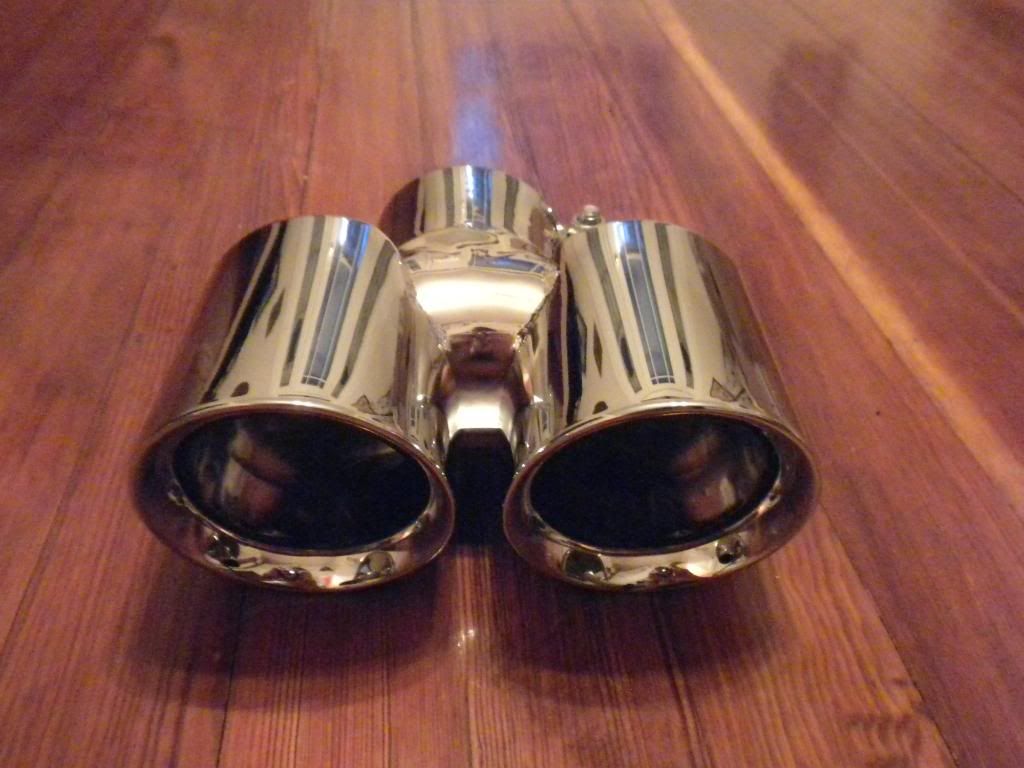 Here is Law's car from the rear:
From the back, I love seeing all that chrome through the rear diffuser openings
I'll also upload a few pics of the system on my car, but it's too dirty from salt on the roads and I'd be embarrassed showing it in such condition. :crazy:
Now I can't have a write-up without a video, so enjoy:
Ordering:
Agency Power Exhaust System Porsche Boxster/Cayman 987