FAQ Tip Clamp Installation - Anti-Seize
I know this owners group is very likely familiar with this copper or nickel based wonder compound, but for those that are getting ready to install their systems, grab that anti-seize because you'll need it for the threads on the tip clamps! Just a little dab or brush. My Pro Tip: Loosen the clamp and put a dab just below the upper barrel nut, and then work the Anti-seize through to make sure everything is good and ready for install.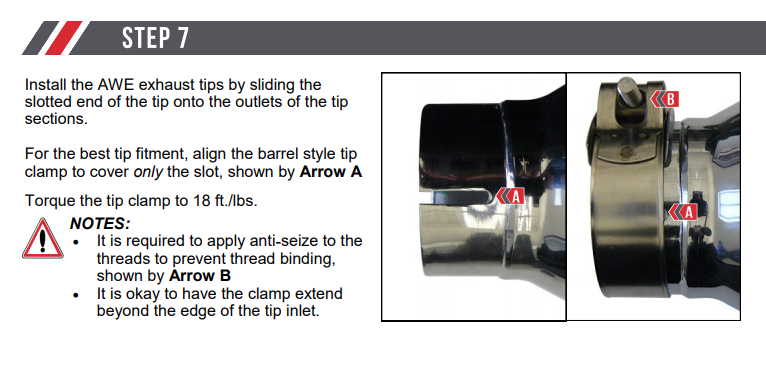 Unlike the clamps on the pipes (40lb ft of torque), the tips clamps are going to be 18-20lb ft. We generally go by feel.