I realize my first and last updated entry was March 29, which is about 5 months ago. A lot has happened since then. My life went from a college student taking 21 hours, to a college graduate that moved back to her parent's house, and finding a full-time job. With all of these changes, I still managed to keep up my racing. Throughout these past 5 months I have been all over the place with my car.
The event following the debut of my car was a short track event with the Porsche Owners Club and their Performance Driving Series. March 26th and 27th the HRG team headed to Pomona, CA. It was my first time there and the second time in the car. I caught on to the track and the different track surface pretty quickly. Since this track is in a parking lot that is coned off, the track surface is very different than other tracks I have run. It is much slicker and not much grip. Overall, I was not too disappointed with my finishing. Saturday I ended up 3rd and Sunday 4th.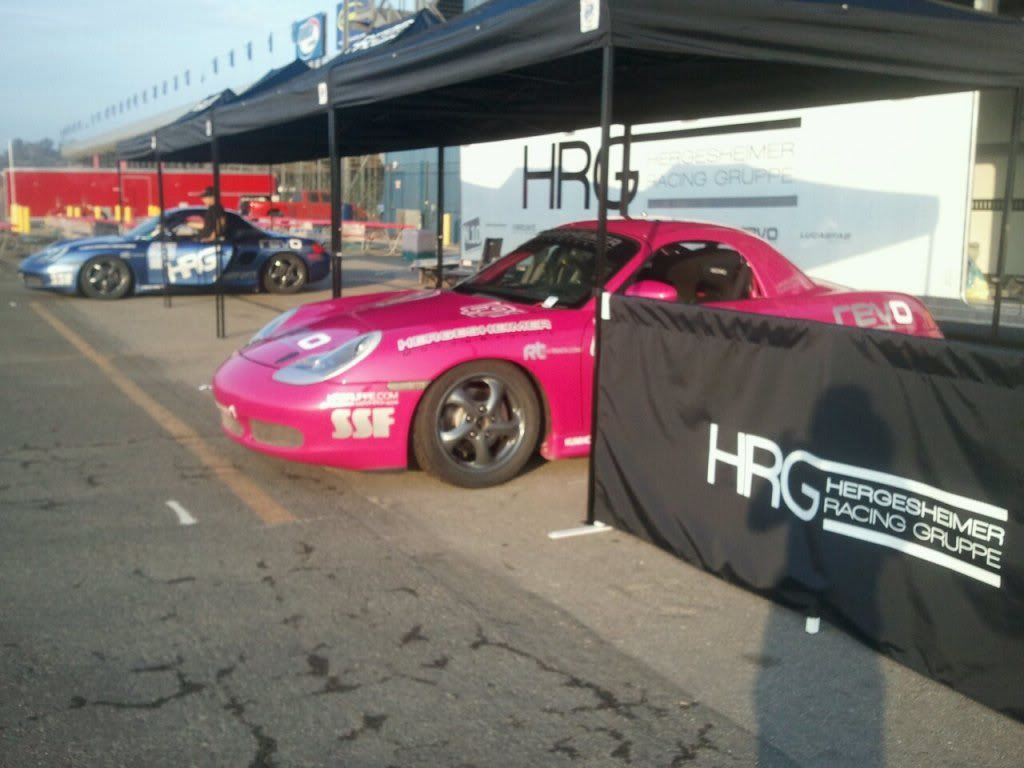 April 15-17 was a big weekend for me. Not only was it my 22nd birthday, but I had flown down from up North to man the Porsche Owners Club's booth at the Long Beach Grand Prix. The booth featured my car. All weekend I got to show off my car to all types of race fans. Some stopped by to talk about the technical and custom specs of the car, and we had a few stop just to talk and take a picture with me, but, most stopped because of the color. The pink boxster seemed to draw a lot of attention from the women at the Grand Prix. Hopefully, more women will start to show an interest in the sport.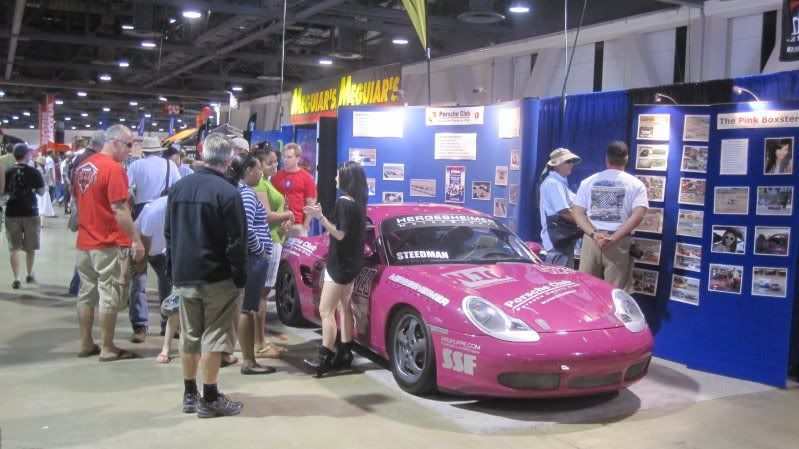 My racing journey continued as April 30th approached. I attended the Porsche Owners Clubs Triple Crown event. This event included each one of their series, PDS, Time Trials, and Cup Racers. With all of the different groups, the energy at the track was amplified. Saturday's race was not my best. I had one of those races where nothing seemed to go right. First off, I had a bad start, then yellow flags that led to a restart, after just one lap, I got stuck behind a car that sprayed coolant all over the front of my car making it very slippery and hard to see, and finally, in turn 9, on the last lap, a car in a different class blocked me letting the car I was battling pass me. I know… it's all a part of racing. I finished the race in 7th and was not a happy racer. I decided that Sunday's race was going to be better. I started 6th on Sunday's race and finished 4th. I had a great race, some great battles, and finished strong.
The next race was one of the biggest races of the year. It was the POC's Tribute to LeMans race at Auto Club Speedway in Fontana, CA. June 3rd -June 5th, team members Eric Oviatt, Shahin Mobine and I decided to run together in the four-hour long race. We had split up the time evenly, but due to our gas situation, Shahin, our starter, had to come in early and I ended up driving for over an hour and a half. Eric finished the race strong and our team ended up 5th overall in the class. Sunday was a bitter sweet moment for me. I was having the best race of my life until my transmission blew. I started in 7th, worked my way up and had just passed 3rd place, 2nd was in my sights, only a few car lengths in front, when I threw my car into 3rd gear and crunch. I automatically put it into 4th, crunch again, 2nd, same thing. I had completely lost the transmission. I coasted into the pits where I had to angrily watch the last two laps of the race. As frustrated as I was, I knew my driving had really taken a giant leap forward. I was driving the car hard. I broke my first transmission.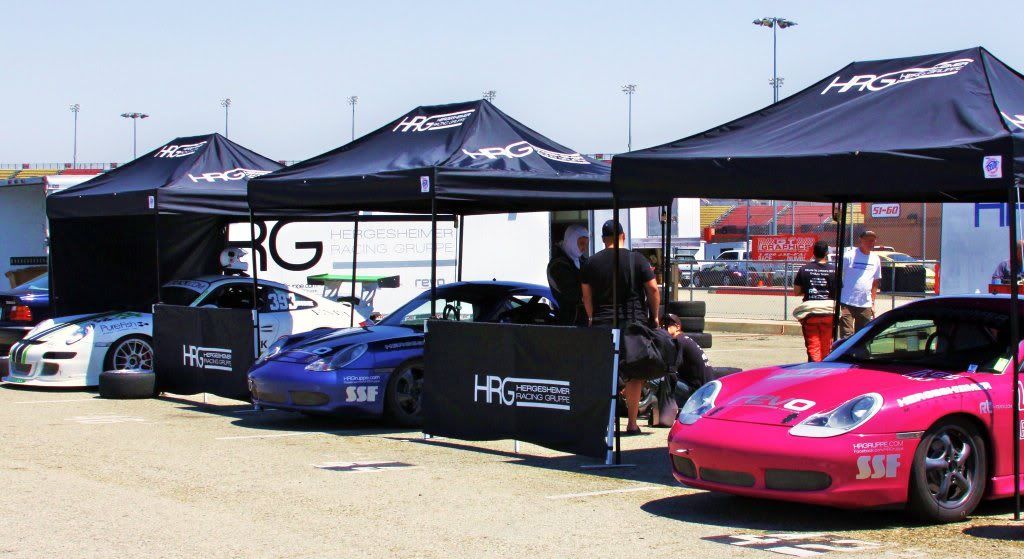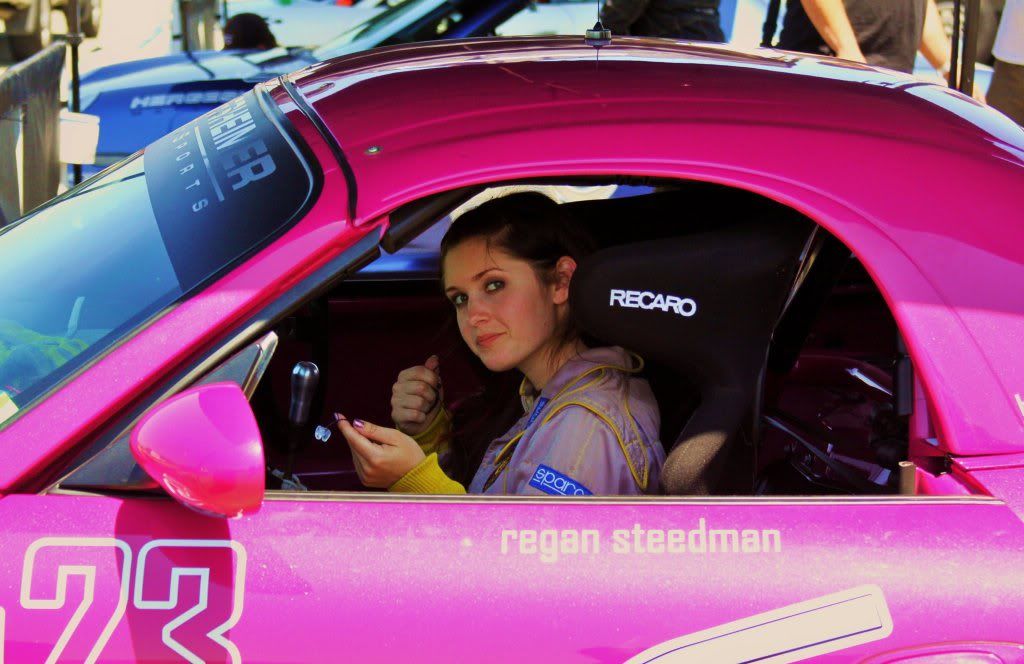 With the disappointment from the broken transmission, the Hergesheimer team really put forth a huge effort to get my car fixed and back on track for the next event on the weekend of June 18th. Eric and I headed to the Streets of Willow to show all of the Performance Driving Series what we do, and that's drive. Both days Eric and I had a one - two finish against some tough competition. It was a great weekend for the HRGruppe team, but more importantly a great weekend for me. It showed me, and those watching that I am here to race and be competitive in this series.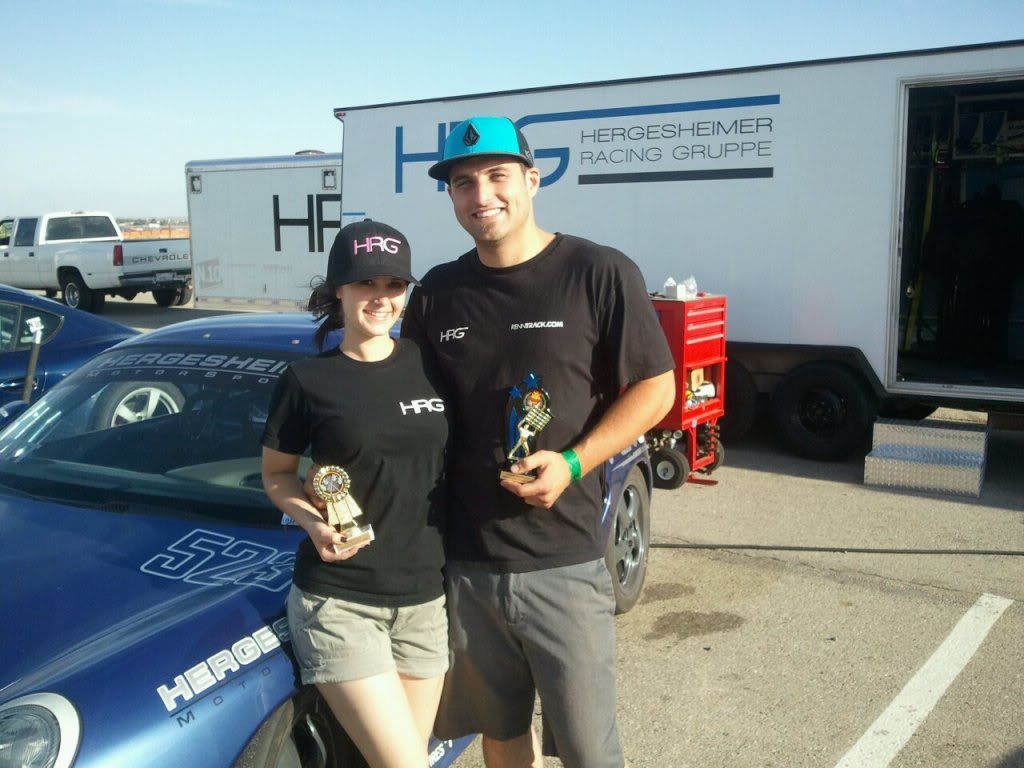 A few weeks ago I made another showing at Pomona with the POC's PDS event. This time around, the pressure was off and we got to spend some time working on car control. Sunday morning it rained and the track was very wet and slippery. The PDS's big man in charge, Criag Trask made the executive decision to let the experienced Red group cars go out to see if it was too slippery to run. Lucky for me, Eric and I were the only people to go out in that session. Our times were significantly slower, but man, we had a great time sliding our cars around. After that session we told Craig we thought it was fine to run, but to make sure everyone was careful. As the day went on the rain stopped and the track dried up. We had a one – two finish on Sunday as well. But the best part of that day was when Eric and I decided it would be fun to take his dually out on lunch laps. They will never let us do that again. Even though we kept the speed less than 55 mph, Eric was sliding his truck all around that track. We decided to hide the evidence and park far away from our pits, but we did end up getting caught and were put on time out to "think about" what we had done. Well we thought about it, and thought it was hilarious!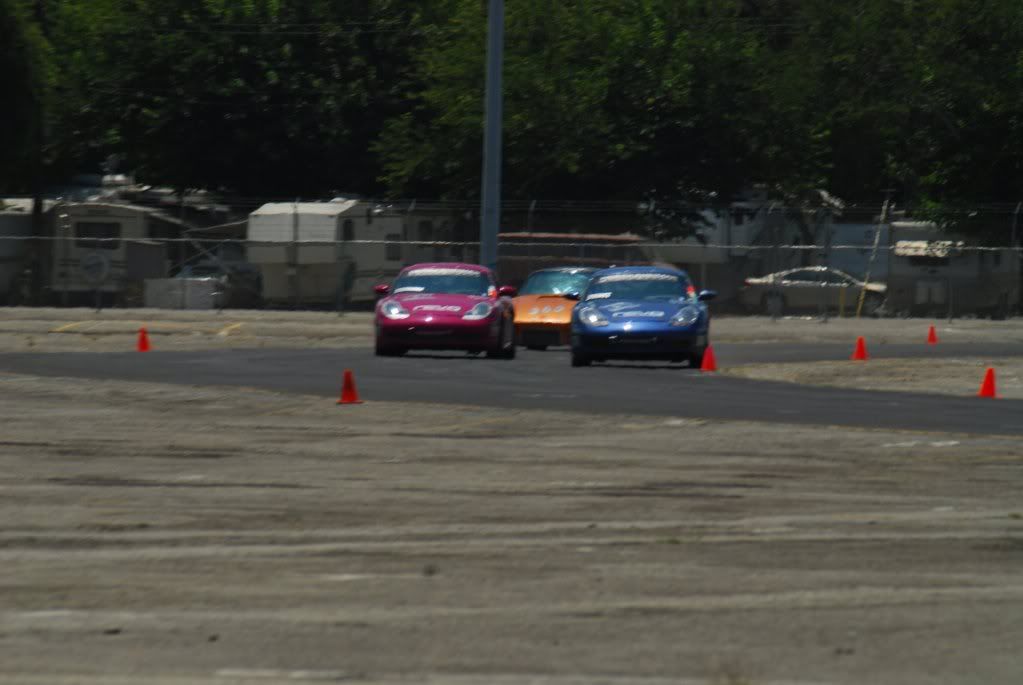 Along with keeping busy with racing, Saturday, August 6th, 2011, Hergesheimer and HRGruppe, teamed up with their partner Fabricante Autobody to put on a summer technical session. Eric gave an in-depth presentation on the builds of our boxsters. He also described how to change a street car into a racecar using some awesome pictures some of you have probably already seen in his previous threads.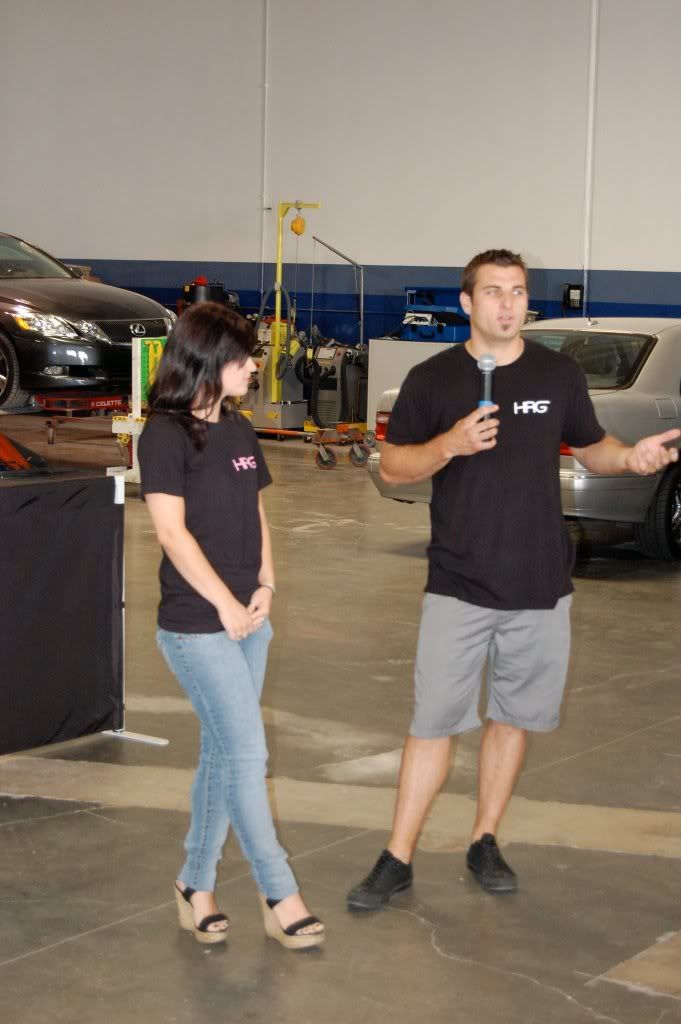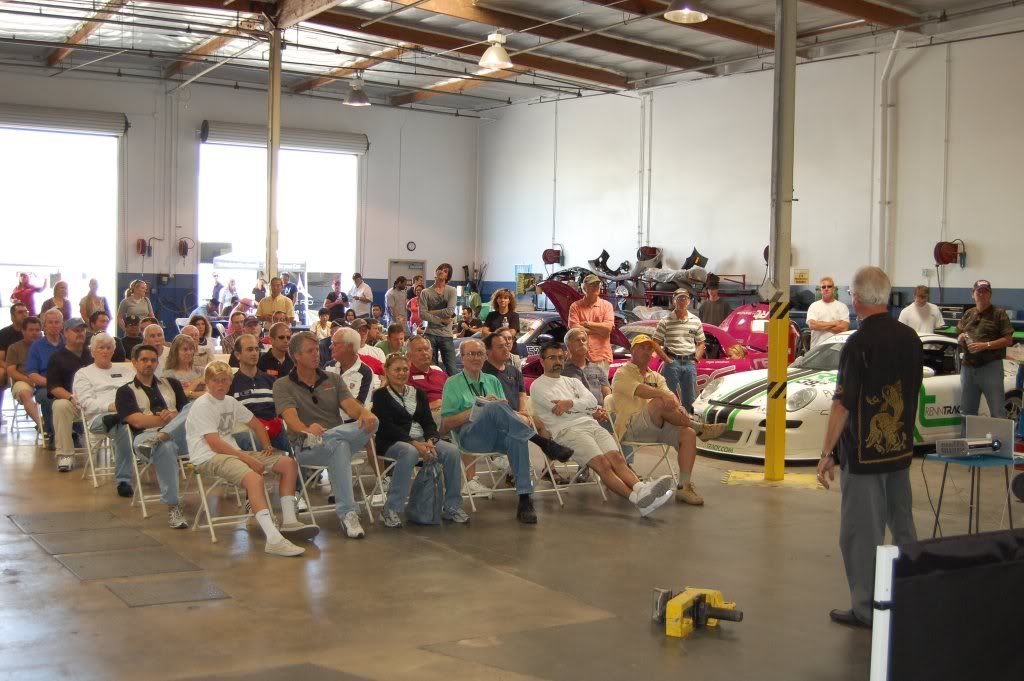 Throughout all of these different race weekends we did manage to enter both of the HRGruppe cars into two of the Porsche Club of America's Concours D'Elegance circuit. The Ke$ha Inspired Pink Race Car with Glitter came out on top, winning both Concourses in the racing category. First time Eric's purple (he likes to call it manly blue) car took second to mine. I like it that way. Let's see if I can beat him on the racetrack by the end of the racing season.
We have 9 races left and will be traveling all over to finish the season. This weekend we are heading to the famous Mazda Raceway Laguna Seca in Monterey. After that, we will head to Autoclub Speedway, Buttonwillow, Thunderhill and Willow Springs for our season finale. Check out our facebook for constant updates, and our website for our schedule as well as other news. If you guys are in the area where we're racing come by and say hi!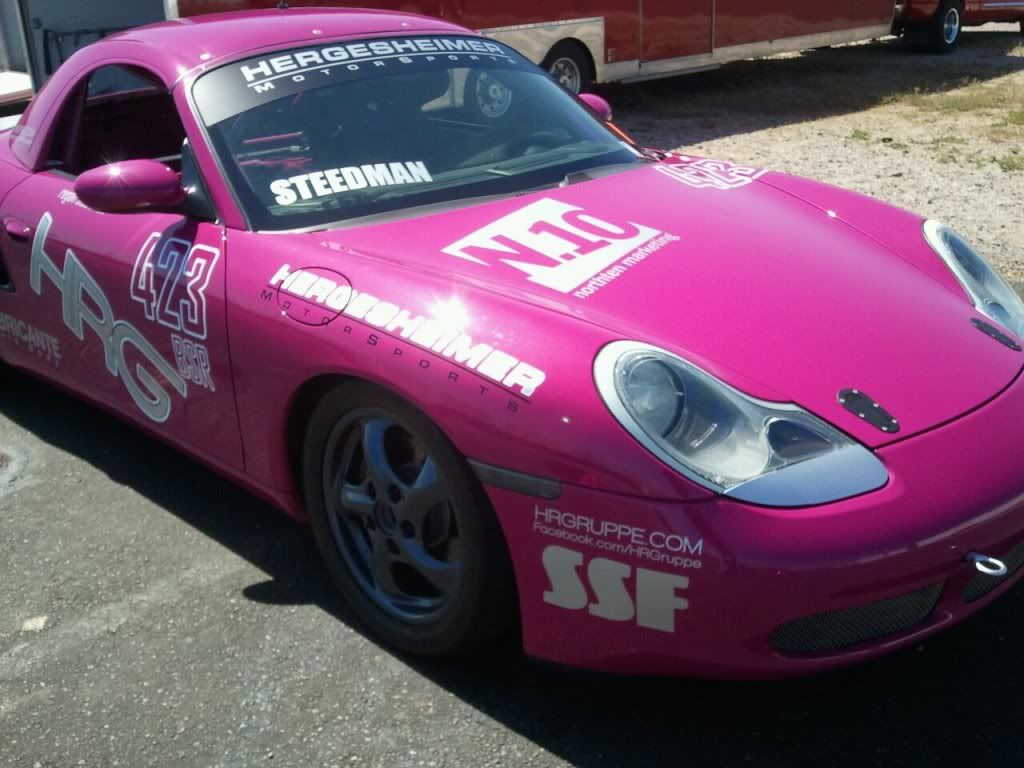 Now that I am all settled into my new house, my new job, and done with school, I will have a second to breathe and keep guys posted on my journey. Updates from Laguna will be up shortly; hopefully I will get to report a win! Hear that Eric?
HRGruppe - Professional Sports Team - Lake Forest, CA | Facebook
HRG